Have you ever faced a bluescreen error? Do you know how to fix a bluescreen error on Windows? Enchantrixto provides several ways to fix a bluescreen error on Windows.
The Blue Screen of Death (BSOD) is a frustrating error that every Windows user was faced. However, it's very tough to troubleshoot and pop up from BSOD error.
In today's topic, we'll tell you about some essential tips on how to fix a bluescreen error on Windows. So, stick till the end to know the fixes.
What Is a Blue Screen?
Windows displays a blue screen with some information and then restarts. Usually, a "Blue Screen of Death (BSOD)" in Windows is technically called a stop code error or fatal system error.
It occurs due to the crash of an operating system which means some issues prevent the system from running safely.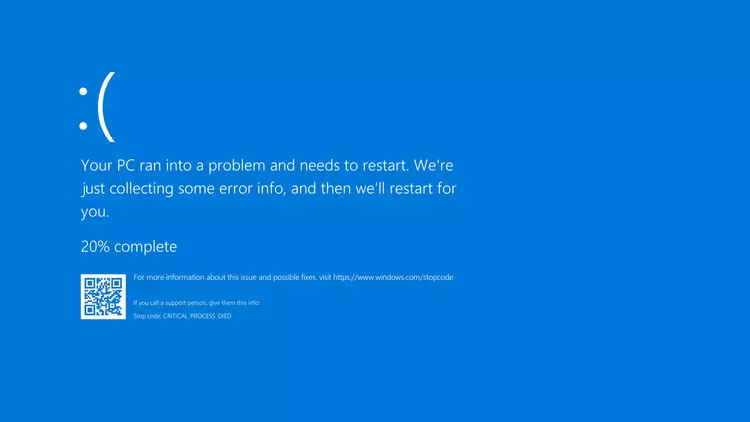 Blue screen errors will occur due to impaired drivers, OS errors, hardware problems, and more. New Windows versions are more stable than older ones. So, you hopefully won't face a blue screen error.
However, Windows will freak out with a blue screen error all of a sudden, but it will work fine after a reboot.
Thus, you need to know how to fix a bluescreen error if it continuously hit your Windows.
How to Find Stop Code to Fix a Blue Screen Error on Windows?
It's tough to find out the stop code without knowing the type of error that causes blue screen error. So, finding blue screen error fixes isn't the real solution.
When a BSOD appears, you will find a sad face emoticon, QR code, a simple error message, a link to Microsoft to fix a bluescreen error, and a Stop Code field. You can visit the support page for troubleshooting by using the support link or scanning the QR code.
The most important thing is to note down the listed stop codes to narrow troubleshooting. Follow your guide if you missed any initial code to fix stop codes on Windows.
Also, read our complete guide on Stop Code Error ????

Stop Code Error! How to Fix Stop Code Errors on Windows?
Troubleshoot to Fix a Blue Screen Error on Windows
You have to determine the error code of the bluescreen error. Now, you can go through appropriate fixes over a specific cause of bluescreen error. If you can't troubleshoot the issue, move to the below-given solutions to fix a bluescreen error.
Review Recent Computer Changes
Sometimes making a change in your system can unstable the environment resulting in a blue screen error. You can troubleshoot by identifying that error.
Suppose you just installed a new printer or updated your windows system and facing a bluescreen error. Then, unplug the printer to fix it. Moreover, go to 'Settings' and click on 'Update & Security' to check Windows Update.
Next, go to the next page and click Uninstall updates to remove the most recent update.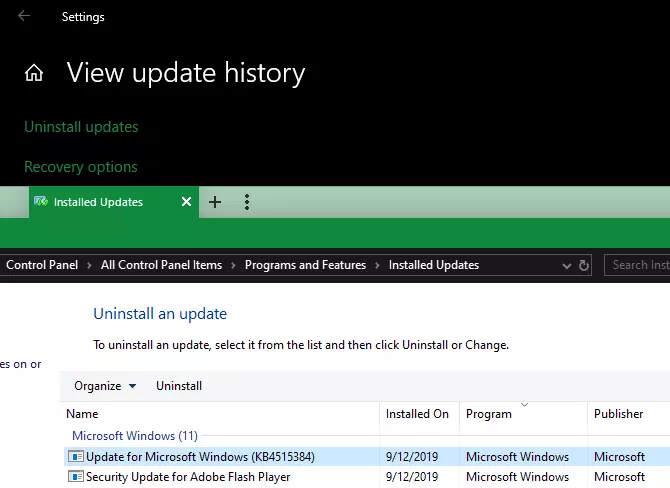 The same thing needs to do for any software that causes bluescreen error. After uninstalling or removing apps, check whether the bluescreen error is fixed or not.
Check for Windows and Driver Updates
Some Windows updates can create issues, so Microsoft and third-party companies release other updates to fix those issues. Go to 'Settings,' then tap on 'Update & Security, check for Windows Update, and apply to fix the problems.
Right-click on the 'Start button' or press 'Win + X' to open the power menu. After that, select 'Device Manager' to check whether the driver of the system is updated or not.
If you find any yellow triangle icons on any option, it indicates a driver problem. Then double-check that device and reinstall the driver in the machine. Also, some outdated drivers can cause bluescreen errors.
Right-click on the indicated option and tap on 'Update driver' to check for updates. If you don't get any reliable updates, go to the manufacturer's website and install the latest drivers.
Run a System Restore
The System Restore of Windows brings your system back to a previous state. It's a handy and straightforward way to fix a bluescreen error if it is software-based.
Search for 'Recovery Control Panel' and select 'Open System Restore' to launch it. Then, click 'Next' to get a list of restore options. Select anyone and hit 'Scan.' If it gets any affected programs, you need to change the software.
Running a System Restore to uninstall the software and driver updates since the restore point was made. But, your files will not get affected. After that, it will reinstall all the removed things from that time.
To start the restore process, click on 'Confirm.' It will take a few moments to return the previous version. If it helps fix a bluescreen error, the problem was purely software-related.
Scan for Malware
Malware can damage the Windows system and result in a bluescreen error. You can scan for finding out such infections. Enchantrixto suggests you use Malwarebytes for scanning.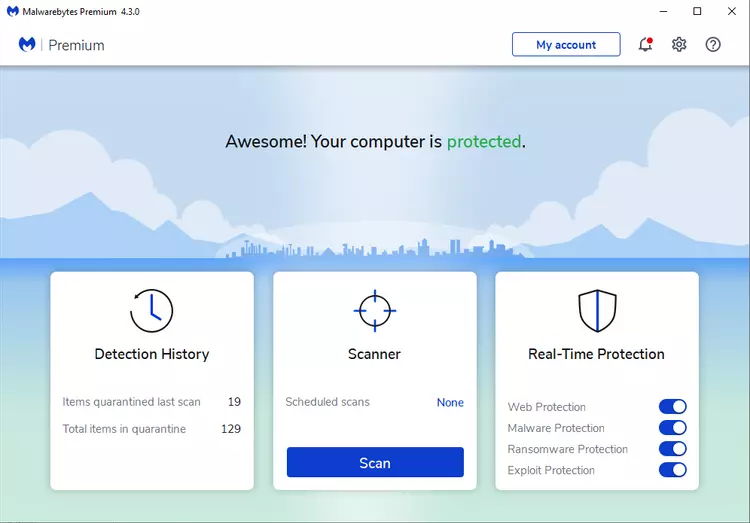 It will check all sorts of rogue software and uninstall harmful malware. Then, reboot your system to fix a bluescreen error on your Windows.
Test Your Computer Hardware
If your bluescreen error isn't fixed yet, you should check your computer's physical components. Sometimes, failing RAM or similar hardware issues can result in a bluescreen error.
Run a System File Checker (SFC) Scan
A command-line tool in Windows, System File Checker (SFC), runs to scan damaged system files and fix a bluescreen error. Right-click on the 'Start' button or press 'Win + X' to open the power user menu.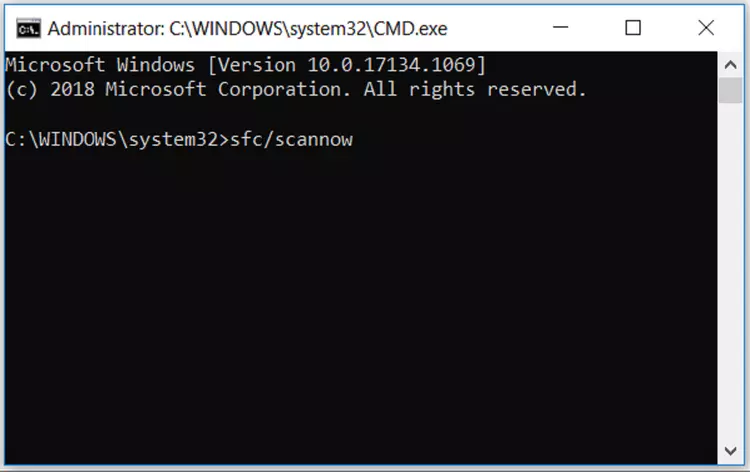 Select 'Command Prompt (Admin)' or 'Windows PowerShell (Admin)' and type 'SFC/scannow.' Then, wait for some time to run and see the results.
Boot Into Safe Mode
You can perform all the given steps to fix a bluescreen error on your Windows, depending on the severity of the problem. However, a significant issue can prevent working anything over a bluescreen error. Here, you will need to boot into safe mode.
Safe mode will run the Windows with the basic configuration and essential. It prevents third-party apps from interfering in regular operation.
Run a malware scan, System Restore during safe mode to troubleshoot the issue. If safe mode runs your system without hitting a bluescreen error, an installed app or service may be the cause.
Use Advanced Tools
You can utilize the advanced tool for deep troubleshooting and explain the information of Windows dumps after a crash. But, these tools are only for advanced users. 'WinDbg' and 'BlueSceenView' are some tools to fix a bluescreen error on Windows.
Reinstall Windows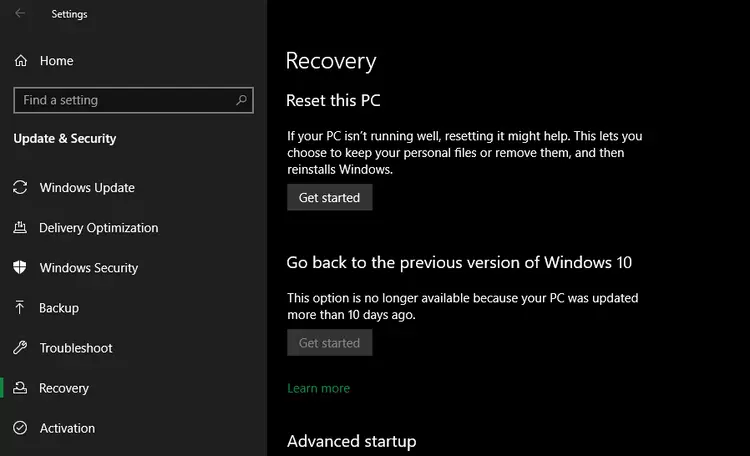 If all fails, reinstall Windows to rule out hardware, software, drivers, and malware issues. There must be some deeper problem if it didn't fix the bluescreen error on your system.
Concluding Words on Troubleshooting a Bluescreen Error in Windows
Bluescreen errors are pretty frustrating and block you from troubleshooting. So, Enchantrixto provides some tips to fix a bluescreen error. Also, some indication will notify you that your PC is about to crash so that you can take prevention against the issue.
Therefore, you will know how to fix a bluescreen error through this topic. You can share your experience in the comment section. If you have another working way to fix a bluescreen error, share that in the comment.