A few days back, my father (an ex-serviceman) asked me if I could suggest the best-wired earphones under 2500 INR (4 USD) for him. Then I realized that now earphones are not bounded in a particular age group. From 10 years to 70 years, everyone uses the earphone for different purposes. From online classes to binge-watching of anything, an earphone is the one that can give you both privacy and entertainment.
Although wireless earphones are in trend, many users still prefer wired earphones due to their numerous qualities and benefits. The sound quality in the best wired earphones under 2500 INR (4 USD) is perceived to be better than the wireless ones by many earphone lovers. Through this article, I will share authentic information on the same.
And, these best-wired earphones are not too costly either! Read the article till the end on the top 10 best-wired earphones under 2500 INR (4 USD) in detail.
To receive Daily Updates on such useful information, join our Facebook Group and Telegram Channel here ????

Facebook Page: https://www.facebook.com/enchantrixto

Facebook Group: https://www.facebook.com/groups/enchantrixto

Telegram Channel: https://t.me/enchantrixto
Purchase Best Wired Earphones Under 2500 here
Listed: Top 10 Best Wired Earphones Under 2500
1) SoundMagic E10C Wired Earphone with Mic
In the whole list of the best-wired earphones under 2500 INR (4 USD), Soundmagic E10C is my top choice. In our day-to-day life, we want sustainable and stylish gadgets, or we can say trendy gadgets. To fulfill the purpose, the metallic finish Soundmagic E10C wired earphone with a mic is a good choice. Superb sound quality and robust bass give you a different feeling than regular earphones.
It is built with two-tone metallic earpieces with low quantity steel hardware, with superb appearance. The E10C wired earphone additionally offers an inline microphone and supports all smartphones. Volume management is handy on the Soundmagic E 10 C's inline microphone. The sound on call is crystal clear. The earpieces will fit the ear canal for uninterrupted services like gym or workout time.
Key Features:
Range of Frequency: 15-Hz to 22-kHz
Frequency Response: 18-Hz – 22000-Hz.
3 Button Microphone, Cable length: 1.2 m.
Product Weight- 9.07 Grams.
Connectable with: Tablet, PC, Smartphone
Suitable Device: Android, iOS, Windows, 3.5 mm Audio.
Product Size: 120 x 1 x 1.5 cm.
1-year product warranty.
2) Sony MDR-XB50AP Wired Headset with Mic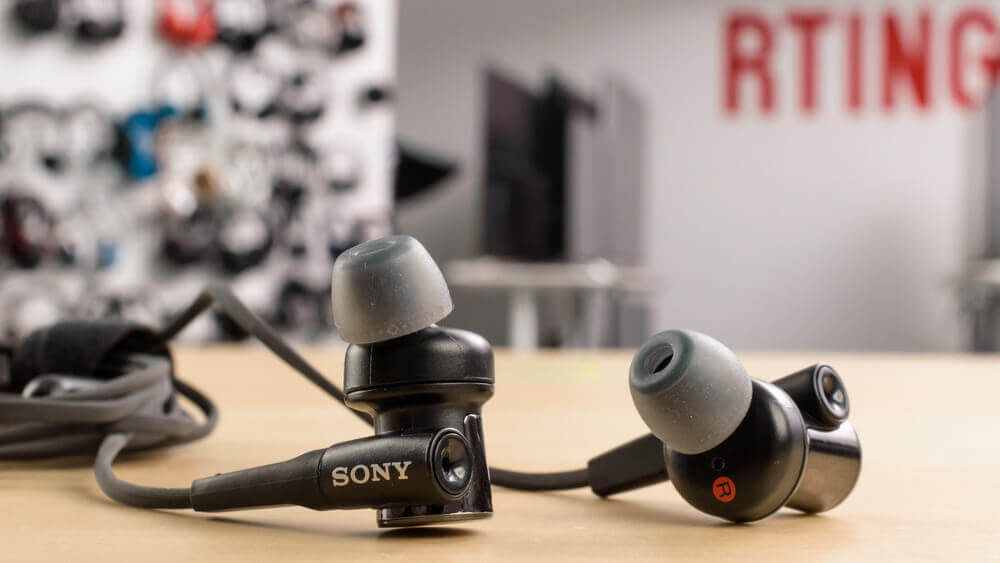 Sony is a trusted and well-known brand that offers customers good quality products according to their needs. Specifically, Sony MDR-XB50AP wired earphones are a well-rated product. If you are a music lover and love listening to music while running, gyming, walking, cycling, these sweatproof and waterproof earphones like the Boult Audio Pro bass wireless earphones are the best for you.
I have added this item in the best-wired earphones under 2500 due to the wire of headphones being tangled free, and the metal plan gives a superior look, and the 12 mm of neodymium drivers make the amazing and offset sound with deep bass.
This earphone upholds a wide recurrence range from 04Hz to 24kHz, so you can hear the subtleties in each track and feel the force of music. The earphone with a mic offers you hand-free movement.
Key Features:
12 mm neodymium driver units
Lightweight design with high sensibility
Power bass duct++ for extra bass
Tangle-free cable
Connectable with smartphones, tablets, PC
Frequency response 4Hz- 24,000Hz
1 year warranty
3) Sony MDR-XB55AP Extra Bass Earphone with Mic
The word "extra bass" in the product's name gives you a hint that the product is suitable for bass lovers. Powered Bass Duct promises deep, responsive bass and effective sub-bass, making it best for particular and focused song styles. This is not the only reason to include this product in the best wired earphones under 2500.
When it comes to the fit, the MDR-XB55AP employs an angular in-ear fit mechanism; thus, the earphones fit into your ears perfectly. It additionally does a quality job at keeping apart undesirable environmental sound. You will be amazed by how these earphones so efficiently reduce our external noise.
It is one of the best wired earphones with a mic, which gives you several hours of calls and meetings with high sound quality without disturbance. You can also check Sony TWS Earbuds for a hands-free experience.
Key Features:
Connectable with Audio Player, Laptop, Mobile & Tablet
Cord length: Approx. 1.2 m.
Product Size: 17.4 x 6.4 x 0.4 cm.
Product Weight: 81.6 g.
1-year product warranty.
4) Sennheiser CX 275 S Earphone With Mic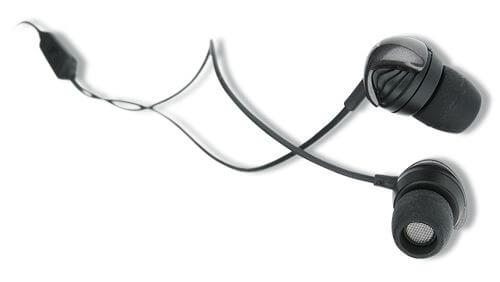 What rocks? The answer is Sennheiser. These are not only my words; a lot of users replied after using this product. The high-powered dynamic speaker gives you first-rate audio performance. Ear adaptors in exclusive sizes enable a brilliant ear canal suit and ambient noise attenuation. It is best for every type of user—one of the best-wired earphones under 2500 INR or 4 USD. The sound in the microphone, earphones, and bass is just superb. 
Key Features:
Fits in any smartphone with a 3.5mm earphone jack.
Great bass sound
Two years warranty
Frequency response- 17-23,000Hz
5) RHA MA 390 Universal Earphone with Mic
If the earphone is not fitted well in the ear canal and feels uncomfortable during longer listening, the rest day becomes painful. So, RHA MA 390 Universal is designed to fulfill this particular criterion. It has plenty of features for those who may have less budget but don't want to reflect this on the gadget. So, it is the best-wired earphones under 2500 INR for you. Know the other key features mentioned below.
Key Features:
Warm and smooth sound signature
Metal Body
Both iOS & android
Tangle free Fabric cables
Super lightweight design
Strong Bass
High Frequency Resonance
2 Years warranty
6) Sennheiser CX 1.00 with Mic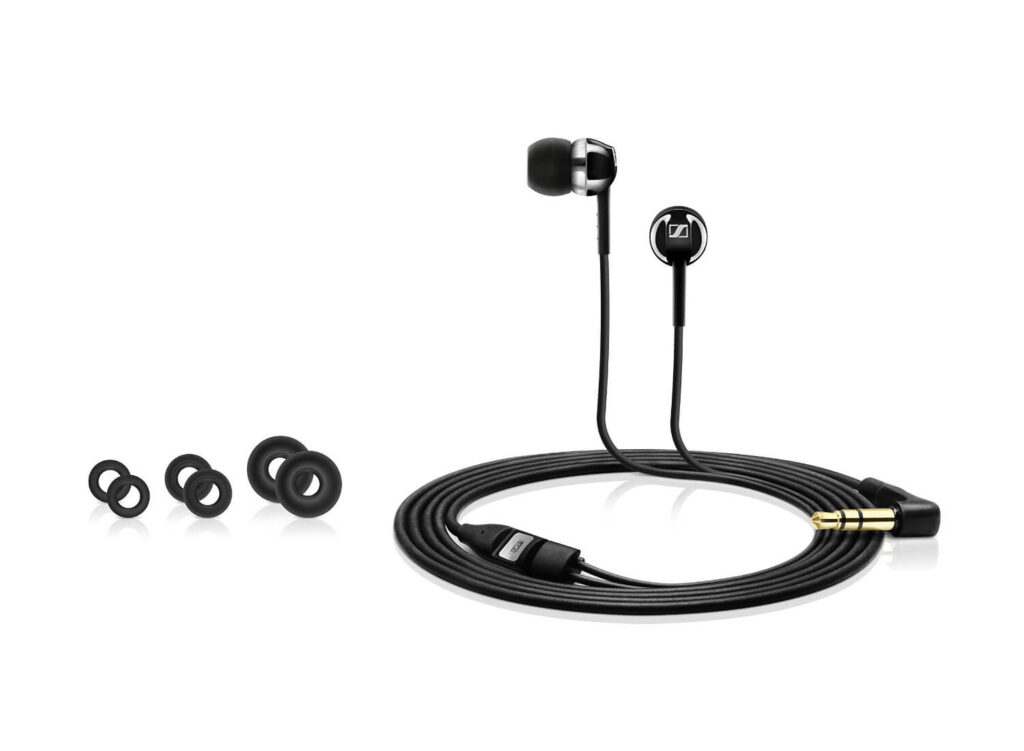 The new Sennheiser CX 1.00 is an earphone that ensures excellent relief. At the same time, the protected set of ear adapters in 4 unique sizes (XS, S, M, L) gives outstanding blocking off of the ambient noise according to the customers' ear canal size. ant
As a result, Sennheiser's new CX 1.00 earphones add an effective audio experience with deep and punchy bass. Moreover, as I have already reviewed and discussed the brand, the new product does not need clarification. So I have added this product to the list of best-wired earphones under 2500 INR.
Key Features:
28-ohm impedance transducers
Excellent wearing comfort
1.2 meter cable with 3.5mm earphone jack
2 years warranty
Frequency response 17-20,000 KHz
7) Xiaomi Mi Pro HD Earphones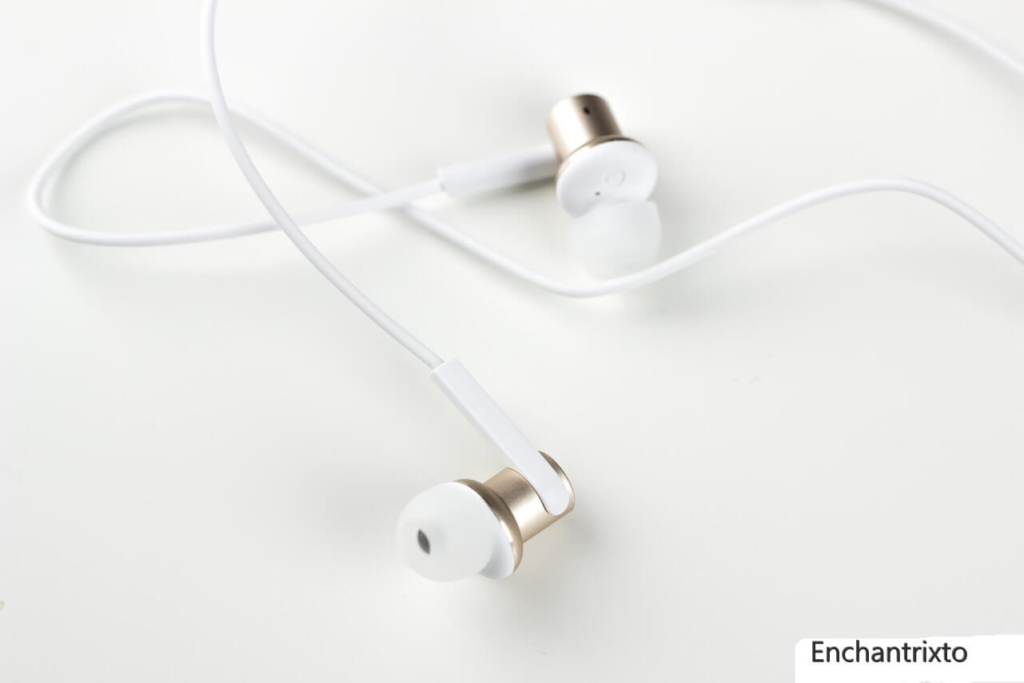 This Xiaomi Mi Pro HD earphone is a newly launched gadget. You will get the graphene fabric that offers richer distinctive crystal clear sound and the hybrid twin dynamic driver that continues the bass. In addition, the balanced driver offers a better sound. Furthermore, these earphones have a 45° angled in-ear layout to cowl the complete ear canal without problems and close the environmental noise so that you can revel while listening to your favorite music.
Key Features:
Cord length is 1.25m
Impedance is 32 Ohm
Sensitivity is 98dB/mW
The frequency range is 20Hz – 40000 Hz
Jack Diameter is 3.5 mm
6 months warranty
8) Tekfusion Twinwoofers M 2.0 Earphones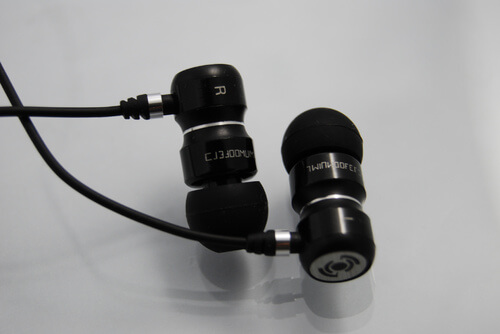 The new technology of Tekfusion's earphones supplies loud, correct sound with deep bass in a small structure factor. In addition, it sports a built-in far-flung control, trip echo-free voice calls for a higher audio experience. So control your track on the go, with the clicks of a button!
Key Features:
Music – As Intended By Composer
Premium Quality Enclosures
Remote for Calls and Music Control
Impedance- 16 ohm
3.5 mm CTIA audio jack is compatible with most Android®, Windows® and Apple® phone
Frequency Range – 19- 21,000 Hz
1-year Manufacturer's Warranty
9) Kbear Lark 1BA+1DD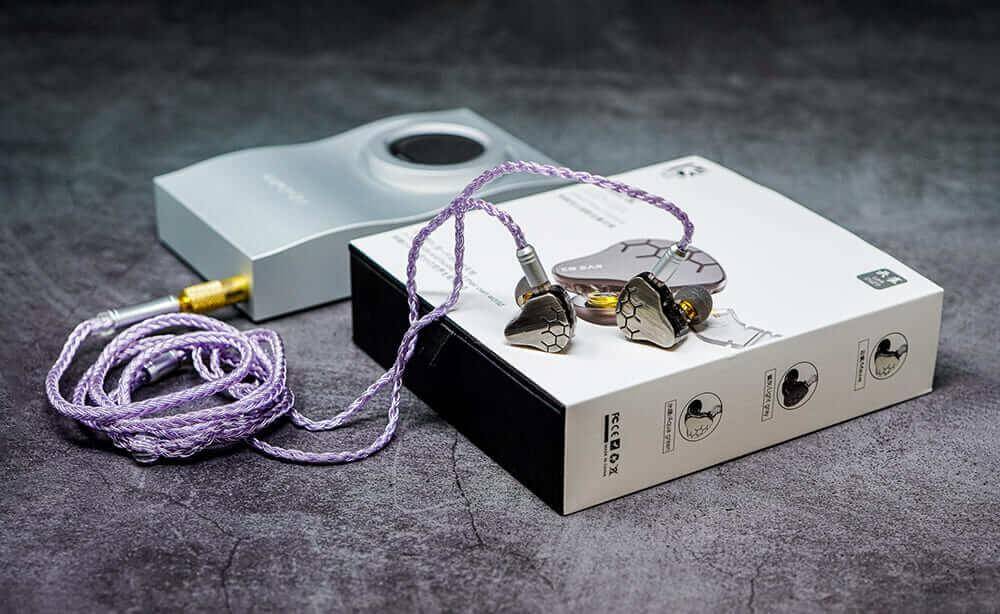 With a unique design, these noise-canceling earbuds are different from other earphones in the list of best wired earphones under 2500. The KBEAR Lark 1BA+1DD earphones are the great in-ear earphones that I've reviewed. The sound is brilliant, no audio loss, and you additionally get immersive audio due to the superior driver of the earphones.
Key Features:
Frequency Range: 20-20,000 Hz
Impedance: 16 ohm
3.5 mm earphone jack
Both Android & iOS
4 core silver-plated cable
1 year Protection Time
10) Sennheiser CX 80s In-Ear Earphone with a Mic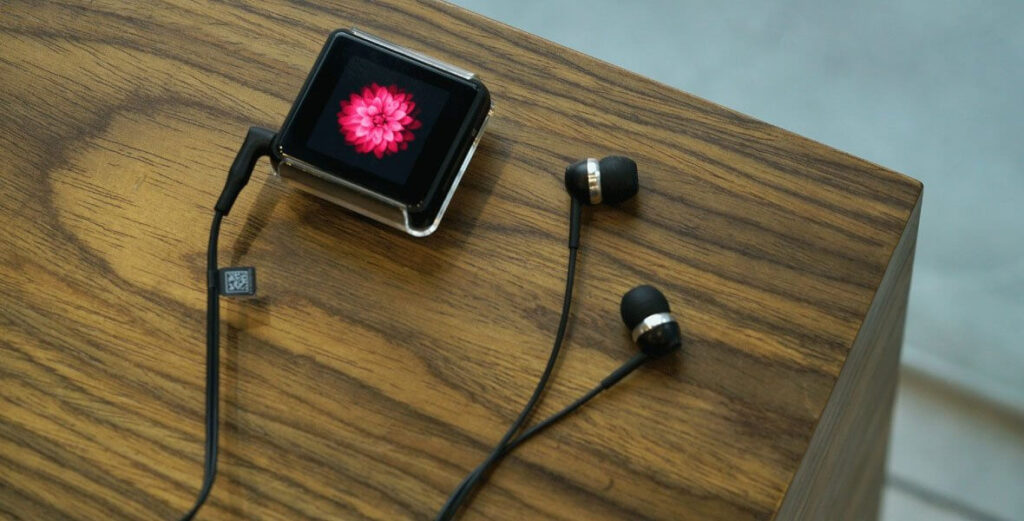 This is one of the best wired earphones under 2500 belonging to the Sennheiser family. The wired CX 80S earphones from Sennheiser offer superb audio quality like any other Sennheiser product. It also comes with a stylish design and sturdy build. The CX 80S wired earphone is comfortable to wear and sports an inline mic and one button for hassle-free call and music controls. The earphone also comes with noise-canceling features.
Key Features:
In-Ear earphone
Noise cancellation
Wired Earphone
Good Bass
Works both on Laptop and Mobiles
2 years warranty
Best Wired Earphones under 2500 – Final Words
From extensive research and my experiences, I have concluded the list of best-wired earphones under 2500 INR or 4 USD. I have also included the best-wired earphones with mic & best-wired earphones. I hope this article will help you to buy your desired earphone as per your need. With this, keep in mind, whatever you are spending, spend on the right product. Do not compromise on quality for the worth of money you spend. Go through all the features and decide on your own. For more such content, keep visiting Enchantrixto Tech and Enchantrixto Gadgets section!
Read More ????
Best Wired Earphones under 2500 INR FAQs
1) Are these earphones best under 2500 INR?
Yes, I have included the best-wired earphones under 2500 INR or 4 USD.
2) Are these best-wired earphones under 2500 available on Amazon?
Yes, some of them are available on Amazon, the rest you will have to purchase from the official website. I have mentioned the purchase links for the ones available on Amazon here.
3) Which of these best-wired earphones under 2500 INR waterproof?
The Sony MDR-XB50AP is waterproof and sweatproof.
4) Which best-wired headphone has the deepest bass?
All of them offer good audio quality. But the Sony MDR-XB50AP offers the audio quality with the deepest bass. Also, Sennheiser CX 275 S wired earphones to offer great sound quality.
5) What is the price of Kbear Lark 1BA+1DD on Amazon?
This is one of the best-wired earphones under 2500 INR or 4 USD. It is priced at 2499 INR on Amazon. Prices may change on time to time basis.
6) What is the price of SoundMagic E10C Wired Earphone with Mic?
Its price is variable. On Croma, it is 1400 INR. On Amzaon it is between 2100 – 2500 INR. Both products are genuine.