Presently, Windows 11 is the latest operating system in the market. It has grabbed the attention of thousands of users from all over the globe. However, buying a laptop right after the release of Windows 11 may not be the wisest decision. But a particular group of people can appreciate your decision to buy a new laptop.
All we know is that Windows 11 is launching in 2021 with a new set of opportunities and advancements. But just buying a new PC may not be the solution to your problem. There are a series of requirements for Windows 11. So, before getting to conclusions, let's discuss its various aspects.
How mandatory is a Microsoft account?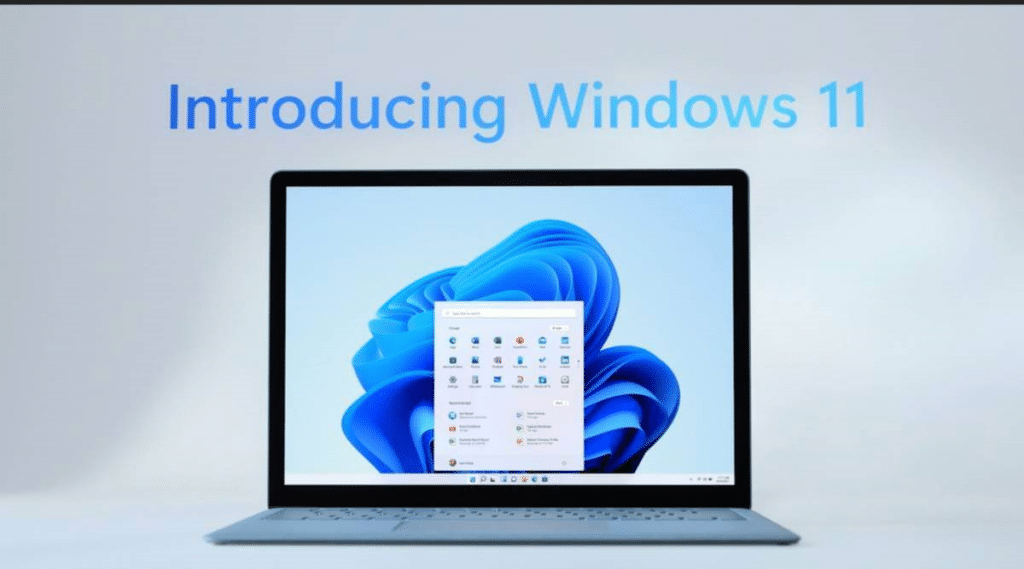 After introducing Windows 8, Microsoft did its best to ensure that all its users own an account. We can now realize how important it was. Windows 11 requires every user to have an account to upgrade it to your home edition. A strong internet connection is also essential for running the Home edition.
Also Read ????

How to download Windows 11 ISO File [100% Working] and New Features.

Windows 11: Minimum Requirements for upgrading to Windows 11.
But unlike Windows 11, Windows 10 Home edition will cost you money significantly if you upgrade to a Pro! However, if you update Windows 11 Pro, you may not need an active internet connection or any cost. But for upgrading Windows 10 Pro to Home, you will need a fee of $99. Windows users can surely expect such a privilege from Microsoft.
Windows 11 and its requirements
Microsoft has developed a PC health check to make sure that Windows 11 is running successfully on your computer. But, there are few other vital requirements for carrying out the work smoothly. These are:
Processor: The processor for using Windows 11 should be of 1GHz or even faster. The chip should be compatible with a 64-bit processor and should have 2 or more cores.
RAM: Windows 11 requires at least 4GB RAM for efficient working of the PC.
Storage: The storage space for Windows 11 should be 64gigabytes, even more, extensive if possible.
System Firmware: The system firmware should be UEFI and secure boot capable.
TMP: TMP or the Trusted Platform Module for Windows 11 cannot be of a lower version. You can only use TMP version 2.0.
Graphics card: We all need a graphics card on our computer. However, it may vary from PC to PC. Microsoft suggests you use a DirectX 12 compatible card with a WDDM 2.x while using Windows 11.
Display: The requirements for Windows 11 are slightly different from the others. It recommends you use a 9-inch screen. Also, the screen should have a high resolution of 720p. Laptops usually have a larger screen. But a bigger screen may disrupt the resolution.
Internet: This comes as a bonus for Windows 10 users. Those who have Windows 10 are eligible users for Windows 11. The PC Health Check-up also lessens your work.
Should I buy a Laptop now?
Users who have used Windows 10 for a long time are already aware of the various updates it has enlisted over the years. Most of the updates of Windows 11 provide us with a series of requirements that includes group windows and menu bars. Since you have Windows 11 coming soon, buying a laptop before its arrival may not be a great deal.
Sticking to Windows 10 can be a good option for now. This operating system will keep supporting the updates and the patches over the years. The security system will be very strong for as long as 2025.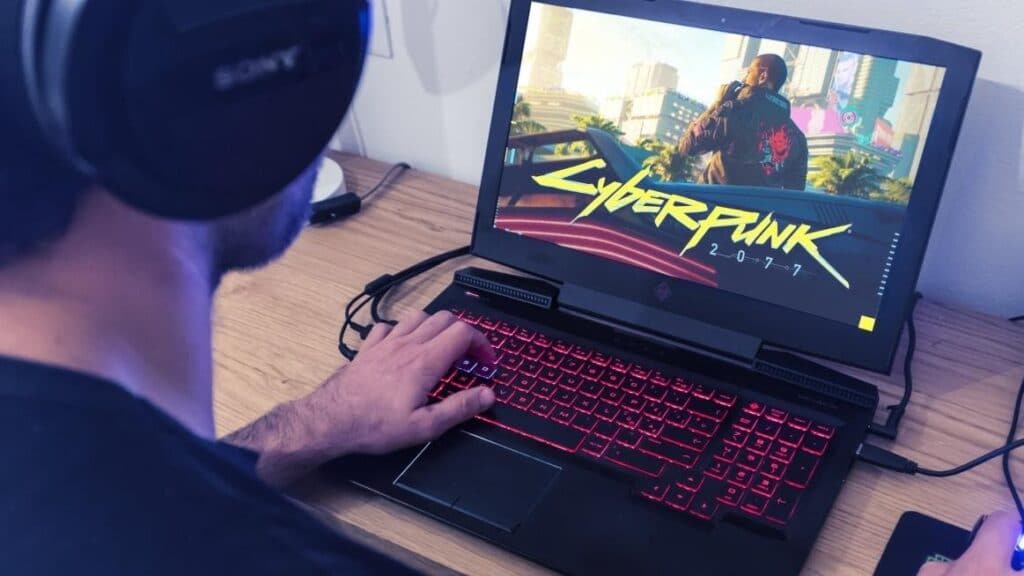 The updates coming to the gaming features of Windows 11 will also affect Windows 10. The gaming updates launched by Windows 11 are based on the Xbox app. Therefore, a new PC will not hamper your gaming hardware; if you update Windows 11 later.
The most crucial factor that you should focus on while buying a new laptop is the CPU/UPS hardware. With the launching of a new operating system, there can be updates in the CPU/UPS. Thus, you should make up your mind before buying a new laptop.
Although sources have confirmed no such change in the CPU/UPS hardware for Windows 11, Nvidia's latest 3000 series mobile chips are now also available in laptops. These factors make you even more sure about your decision of buying a new laptop before the release of Windows 11.
Purchase Best Laptops with Windows 11
Should I wait for the release of Windows 11 on my laptop?
Many are confused about buying a new laptop before or after the release of Windows 11. While some are confident that they should buy a laptop first and then wait for Windows 11, some are not ready to give up on their laptops and PCs.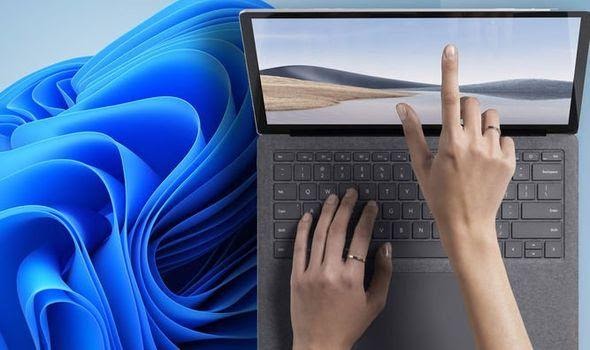 Many PC makers like Dell, Lenovo, and HP have focused on creating new Windows 11 designed laptops. After the launch of Windows 8, these PC makers were bent on inventing new hybrid laptops to take advantage of the new touch feature on Windows 8. Therefore, laptop users can indeed be excited about new features, exciting hardware, and overhaul operating systems. It is just like 'history repeating itself.'
Users are well aware of the new enlisted features for Windows 11. PC makers must have also made new ideas for advanced laptops using new hardware. But these features aren't convincing enough to force you into buying a new laptop. Besides, Microsoft also has a Surface System. Windows may have plans about launching new Microsoft Surface Systems for laptops like Surface Pro and Surface Studio. The long-needed surface updates can also make the work slower.
Even though the TPM has made it easier to measure Windows 11 on your PC, there can still be some drawbacks. Therefore, buying a new laptop after the release of Windows 11 can be a wise decision.
How to upgrade from Windows 10 to Windows 11?
Windows has allowed all its users a free download for Windows 11 till 2022. However, it is limited only to Windows 10 users. The steps for upgrading to Windows 11 include:
Go to Settings – Update and Security – Windows Update
Click on a Feature update to Windows 11
Click Download – Install
Those who have received a link to download Windows 11 update before its release uses an unverified link. This link has information about the next-generation Windows. But, Microsoft has not released such a link.
Microsoft allows you to use Windows 11 on tablets and other touch targets. It also supports other android apps and new stores. The Microsoft Store also provides you with a redesigned store which consists of applications that aren't available in the Windows app store now. The release of Windows 11 has left many people in a dilemma of investing in new gadgets for the advanced experience.
It's good news for those who are looking forward to buying a Windows 10 laptop. Those who are looking forward to buying a new laptop today are the most benefited. After the news of the arrival of Windows 11 spread out in the market, all the PC makers are targeting making laptops that can be compatible with both Windows 10 and Windows 11.
Since the announcement for Windows 11 is during the holiday season, people are hopping into the shopping season where they can buy their kids perfect school laptops.

---
Read More ????
Windows 11 Laptop Buying Guidance – FAQs
1) What is the cost of Windows 11?
For users who have Windows 10, the cost is free.
2) How can I know that my laptop is eligible for Windows 11?
Windows has provided the users with a PC Health Check-up app to know if your laptop is compatible with Windows 11.
3) Do I really need a new Laptop for Windows 11?
If you ask us, if your laptop is capable of an upgrade to Windows 11, there is no need to buy one. In case even if you do not get an upgrade, please do not spend huge amounts of money on a laptop just to enjoy Windows 11. However, if Windows 11 is on your priority list then you can check some of the laptops whose links are mentioned here.
4) Which are best Laptops for Windows 11?
Some of the best Laptops are:
a) Microsoft Surface Book 3.
b) HP Envy x360.
c) Samsung Galaxy Book Flex.
d) Microsoft Surface Pro 7.
e) Dell XPS 13.
Somnath is an Entrepreneur by his passion and love to write content related technology tips and tricks. He starts his day from turning on Laptop and offs his night by pressing "shut down" of his laptop.