Finally, Windows 11, the next and most awaited version of Windows 10, has leaked all over the internet. A few rumors were doing the rounds regarding Windows 11 that Windows 10 is the last version from Microsoft. Finally, on Jun 16, 2021, one tweet from Microsoft confirmed this Windows 11 release date.
This article will guide you on downloading and installing Windows 11 ISO files on your current laptop/desktop (Though we feel users must wait until the public version is out). After Microsoft launched Windows 10 in 2015, this is a big update from Microsoft. In the Windows 11 version, a new icon, layout changes in file explorer, and new UI changes may feature.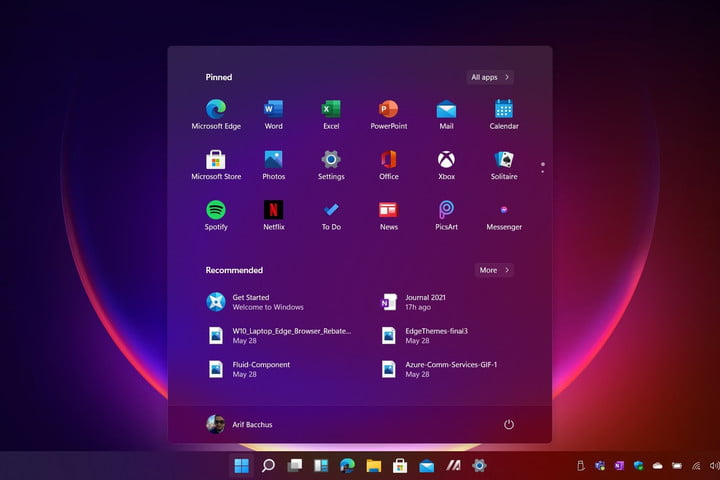 How to download Windows 11 – Direct Downloading Link for Windows 10 ISO file
We know many people have uploaded leaked Windows 11 ISO files on Google Drive and shared them online. The direct link to download the ISO file is here. Here are the links for downloading Windows 11 on your desktop or PC.
Warning: This version of Windows 11 is a Dev version of windows. We don't recommend using these windows on your working laptop or desktop. Instead, wait for the public release of the windows 11 official downloading link.
To stay updated on Windows 11, join our Telegram group ????
???? Copy and Paste this link on Torrentz - "magnet:?xt=urn:btih:7101c26a2ba10ab2374dcc171f92a443bdc986c5&dn=21996.1.210529-1541.co_release_CLIENT_CONSUMER_x64FRE_en-us.iso"
???? Direct Google Drive Link for Windows 11: Download from Gdrive
???? Others Downloading link: Mirror Link
These links may get removed due to some copyright strike, or the uploader may remove their file. Also, these files may have been uploaded with some malicious file. We didn't verify those links. You may use this at your own risk.
Download Windows 11 – System Configuration Requirement for Windows 11
To install Windows 11 on your PC/Laptop, check the minimum requirement of your PC/Laptop to run Windows 11.
Minimum configuration for installing Windows 11
✅ At Least 1.2 GHz single-core processor (32-bit) OR 1.4 GHz single-core processor (64-bit)
✅ Min. 2 GB RAM
✅ Min. 1024 x 768 screen resolution
✅ Minimum 15 GB of available hard disk space
Recommended configuration for installing Windows 11
✅ 2.0 GHz dual-core processor
✅ DDR4 4 GB RAM or more
✅ 1680 x 1050 screen resolution
✅ Minimum 30 GB of available hard disk space.
About Windows 11 Release Rumors
On June 16th, 2021, Microsoft tweeted, "This is just the start. Tune in on June 24th at 11 am ET to see what's next." A few days back, a leaked version of Windows 11 had been publicly available on the internet. And it is not clear about Windows 11 or whether it will be a Windows 10x rebranded version. Microsoft has not officially confirmed it yet.
Windows 11 or Windows 10x Release Date
Besides knowing about how to download Windows 11, you must be eager to know the release dates! Officially, Windows 11 will be released on June 24th, 2021. But it will not be publicly released; it will be available on the Dev channel under the Windows Insider program.
Yes! You can expect it to be available in Oct 2021 for a public release where users can upgrade their Windows 10 to Windows 11 or Windows 10x.
Download Windows 11: Features of Windows 11
Besides knowing how to download Windows 11, know about some of the expected features. In Windows 11, there will be – Latest UI (User Interface) Experience, Drop shadow of any element, modern color gradient, and easy-to-use functionality like Quick shut down, finding files, recent files, pinned apps, and many more. Few snaps of the Windows 11 are given below to help users understand how it will look like.
---
---
Key changes to update Windows 11
✅ Action and Taskbar Center: You can see more show/hide settings like Task Views, Widgets, Desktop, and Search. The icons have slightly rounded corners.
✅ Faster Boot time: Windows 11 comes with a faster booting time than the Windows 10 boot time. This is a big advantage for Windows users.
✅ Emoji and Clipboard Panel: While pressing the Window Key+ Period Button, you can observe emojis, kaomoji, GIFs, symbols, and the clipboard's history.
✅ Search Window and Centered Start Menu: Like the taskbar menu, it has been organized into a centered Start Menu and Search Window.
✅ New Connection Settings in Windows 11: Connecting a new network (WiFi), setting up a new PIN, and signing up for a new Microsoft account is pretty straightforward and helpful.
✅ Task View and Snap Controls: Microsoft has redesigned the Task View this time. In this new version, users can multitask efficiently with snap controls using hand gestures.
✅ Widgets layout and functionality changes: The Windows 11 version provides widgets like weather updates, news at a glance, sports, entertainment etc.
✅ New Icons, Wallpapers, and Sounds: New icons, home wallpaper, and sounds have got changed on this new windows 11.
✅ Xbox and Microsoft Store: The most significant changes on Windows 11 are the major apps and games available on the Microsoft store.
As per the leaked version of Windows 11 comes with the above features. When Windows 11 will be available publicly, it will come with more extra shortcuts and accessibility.
Download Windows 11: Our Final Words
Thank you for reading this article on how to download windows 11 on your laptop or computer. This information is simply for educational purposes. You can use this file on your virtual machine and start exploring the design, look, and feel.
Our suggestion is to wait for Windows 11 official release, and you can easily upgrade from Windows 10 to Windows 11. To stay posted on Windows 11, join our Telegram group.
Windows 11 Features and Download Windows 11 ISO File FAQs
1) Is Microsoft Windows 11 Free for all?
Windows 11 will not be available for Free. However, if you have Original Windows 10, 8 or 7, you will get a free upgrade option.
2) What is the Windows 11 Release Date?
Windows 11 will be released publicly on Oct 2021 or early 2022 (Expected) 
3) What is the setup size of Windows 11?
The new version of Windows 11 has set up a size 4.54 GB to 6 GB.
4) How to download Windows 11?
If you have a genuine Windows 10, once the public version is released you will get an upgrade. For now you can chek the above links to download Windows 11 to get a feel of the OS.