Every aspect of doing something is getting 'smarter.' The Consumer Electronics Show (CES) presents a lot of smart high-tech gadgets every year to make the basic tenets of daily life more accessible through technology. And, smart home gadgets in the CES 2022 will surely interest you!
However, some concepts like doorbells, smart doors, and smart light bulbs are well-known. But, introducing 'robot butlers' is forward-thinking. Also, I have noticed some upgrades on the previously launched smart home gadgets in the CES 2022.
Enchantrixto brings to you a range of cool smart home gadgets in the CES 2022 hand-picked for you. So, stick till the end to know about these smart home gadgets in the CES 2022.
Also, read:

Top 5 Affordable Best Kitchen Gadgets to Save Your Time

17 Cool Tech Gadgets That Will Impress You Straight Away!
Masonite M-Pwr Smart Door
Apart from the known commodities like Smart Doorbells and Smart Locks, Masonite makes the whole smart door in 2022. The Masonite M-Pwr smart fiberglass door offers a Yale smart lock with a Nest video doorbell and various sensors.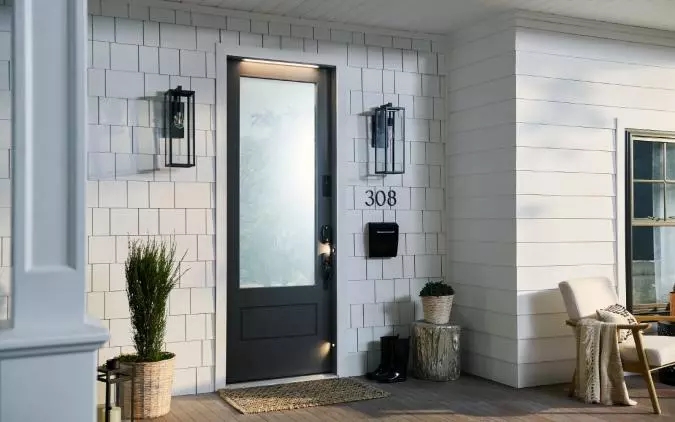 Recently, the M-Pwr is only available for contractors to build new homes. So, you can't buy it if you want to. But, it's an exciting step to integrate technology with home devices. Rather than bolting, it helps to move forward another step.
Thus, it is one of the best smart home gadgets in the CES 2022
Schlage Encode Plus Smart Lock
There are more exciting things in the world of smart doorbells and smart locks. The all-new Encode Plus lock from Schlage will be the first to support the Apple iOS 15's Home Key feature. It allows you to open door locks through your iPhones and Apple Watches.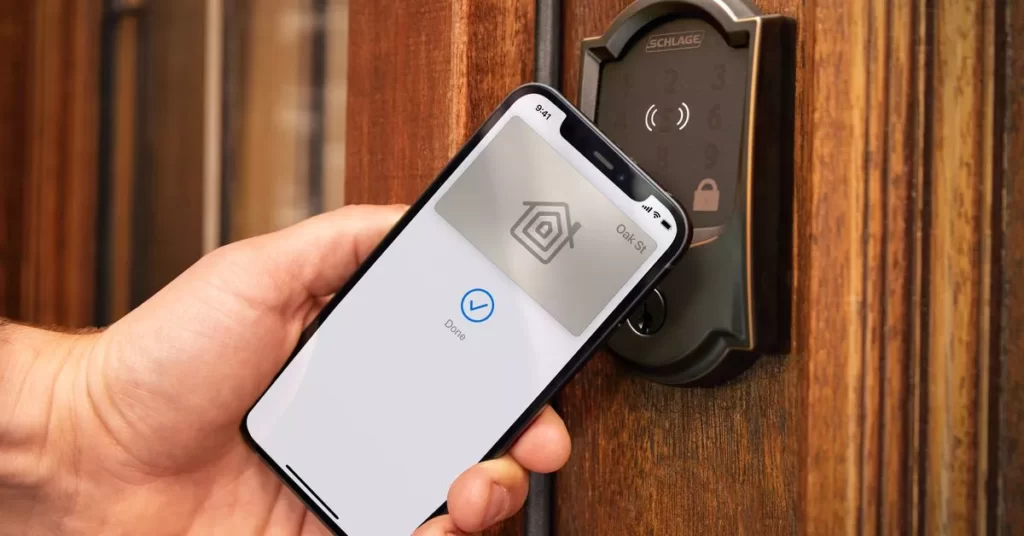 Hyatt already uses this feature to open hotel rooms. When the Encode Plus comes in the range, it can open the door automatically. However, you must add a Password, Face ID, or Touch ID for additional protection.
Eufy Video Doorbell Dual
Eufy Video Doorbell Dual is a smart doorbell front with a two-camera system. It features a 2K forward-facing camera and a second 1080p FHD+ camera pointed down to the ground to keep an eye on your packages.
It costs $259.99 and is even more expensive than other doorbells of Eufy. However, it comes with two cameras zero blind-spot. It will notify you if anyone approaches a package and call any trusted people to pick it up.
Icon.AI Sound Mirror
Singing in the shower is a pervasive habit in a human being. Although Enchantrixto needs to disrupt it, this is CES 2022, so here we are. The Icon.AI Sound Mirror is an effective 'acoustic mirror' shaped like a large round and oval mirror with an Alexa-based smart speaker.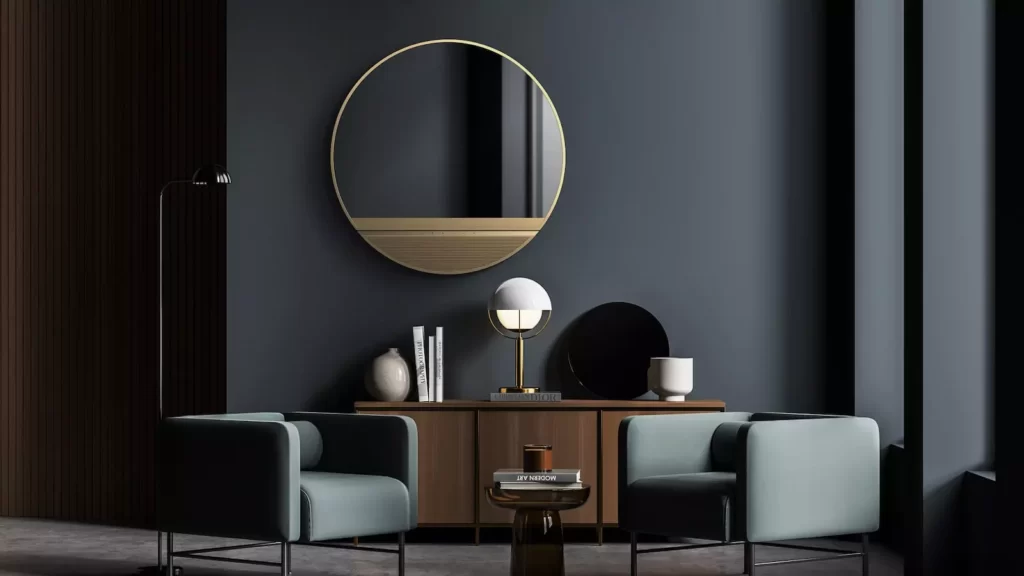 You can use this mirror anywhere rather than the only bathroom. Moreover, it allows you to connect your phone and play music via Bluetooth. You can play music, ask to read the newspaper, and many more using Alexa connecting to Wi-Fi. It comes with an IPX6-rated water-resistance feature.
Kohler H2Wise Home Water Sensor
Sometimes the minor flashy smart home gear comes out as the most interesting smart home gadgets in CES 2022. In such a case, Kohler's H2Wise, a water sensor, can be attached to monitor leaks in your plumbing. Also, it informs you about the pressure, and when it's dangerously high, so you can freeze it.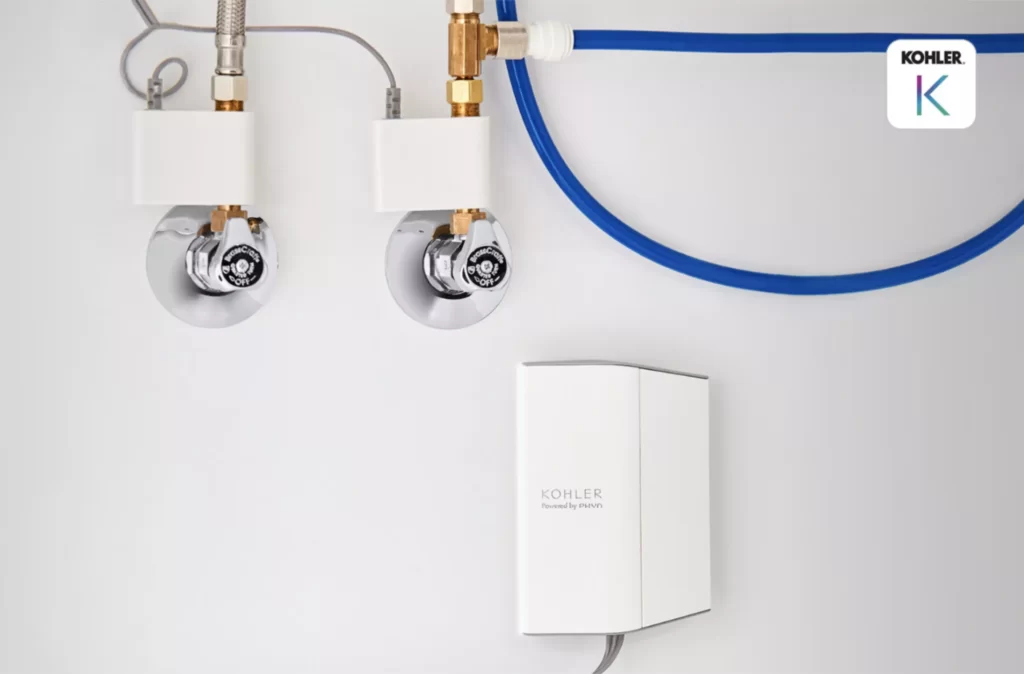 You can also get the H2Wise+ model by paying $400 along with the self-installed version. It will detect any problem with your main water supply and shut off if there's a problem. As it's a little more involved, Kohler recommends getting a professional to install it.
Sengled Smart Health Monitoring Light bulbs
Sengled, the smart light bulb company represents a new AI-enabled smart light bulb that can detect your heart rate body temperature and monitor your sleep like a fitness tracker. However, Sengled's bulb is much more sophisticated. It looks insane, and you can turn it on & off with the voice assistant and an app.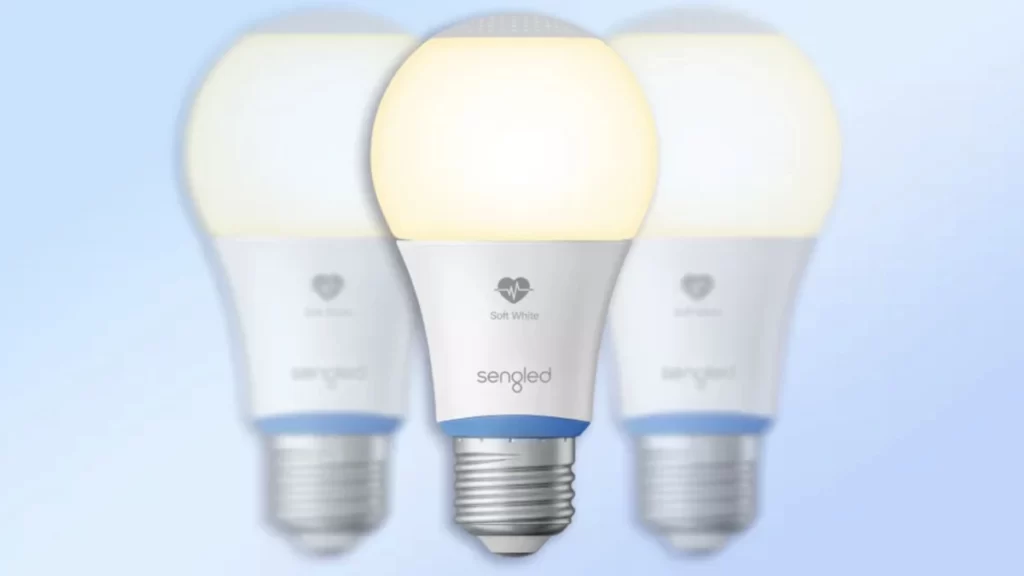 According to Gizmodo, the Smart Health Monitoring Bulbs use a type of radar named Frequency-Modulated Continuous Wave to track your biometrics. You can install multiple bulbs to gather data about movement in the home.
The Bluetooth or Wi-Fi enabled bulbs are relatively universal and syncing up with Alexa, Google, and Apple HomeKit; it keeps the standard of smart home gadgets in the CES 2022.
You may also like ????

Top 7 Best Smart Bulbs for Your Home [Updated 2022]
Labrador Retriever Robot
After the announcement of Amazon about the Astro last year, I was expecting to see a robot invade at CES 2022. And, I am happy to know about the helping-focused robot rather than a flashy tech boondoggle.
The Labrador Retriever is an AI-enabled robot with wheels for self-driving to drive around your home in given intervals. The Retriever can pick up a tray and carry things from one room to another in a technological base. It's more expensive compared to two Labrador robots.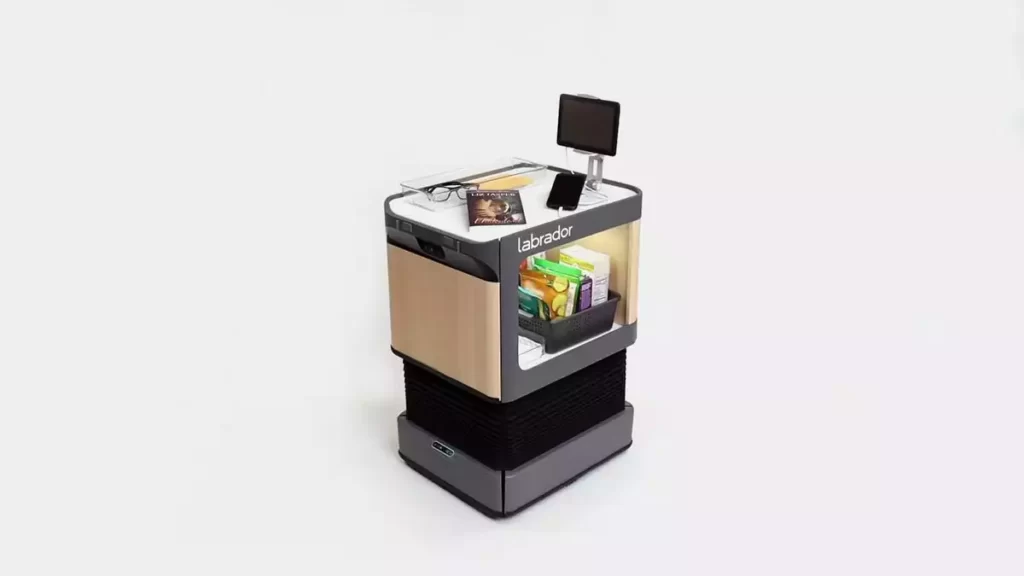 However, Labrador sees a mobility issue in the robot while carrying things around the home. Thus, the two robots of Labrador, Caddie, and Retriever, are recently in an early testing stage. Even the company hopes to enter production in 2023.
It's very costly, so you can reserve one or wait for the upcoming one. I'd recommend waiting for more versions of this product and how it fares in the market.
Concluding Words on Smart Home Gadgets in the CES 2022
These all are the smart home gadgets in the CES 2022. I am sure you got a comprehensive idea about these fantastic smart home gadgets at CES 2022. Many of them are not available recently to buy, but you will get the gadgets later in the year. And for that stay tuned to the smart tech gadgets' information.
Comment if you liked the blog on smart home gadgets in the CES 2022. And, also comment if you find any exciting gadget and plan to buy it or not. That's all for now. Enchantrixto will be back soon with another topic; till then, stay safe!
FAQs on Smart Home Gadgets in the CES 2022
1) Which generation is most likely to have smart home products?
It seems that Millennials are most likely to purchase smart home gadgets. According to a demographic standpoint, 44% of them buy at least one smart home gadget.
2) What percentage of people have a smart home?
Fifteen million, i.e., 12.5% of all American households, used smart home gadgets in 2016, which will be increased to 28% in 2021.
3) Who is the target audience of the smart home?
Individually, 28% of Americans and 40% of Canadians aged 18 to 34 are most likely to purchase smart home gadgets in the CES 2022.
4) Is there an Apple smart home?
HomeKit is Apple's smart home system. It offers a platform for iOS users to take control of their homes.