Prepp.in is India's best site for government exam information with a user-friendly interface. Most importantly, in times of this pandemic, this online education portal will ease the exam preparation from the safety of your home.
Prepp.in also has a test series app available on Google Play Store for exam preparation. Thus, technology has led to easy and effortless education everywhere. One just needs an internet connection, phone or pc, or tablet to study from anywhere and everywhere.
Currently, Prepp.in has more than 8 Lakh Users a month as per the latest reports. Students from India, UK, USA, France, Pakistan, Bangladesh, and Singapore visit this website regularly. This is because of the simplistic UI, and loads of genuine information on this online education portal.
Prepp.in helps the aspirants to prepare for government exams from the scratch. One will get information right from Application Forms, Eligibility, Syllabus to Cut Offs and Salaries.
Thus, the role of classroom teaching has decreased because of such innovative web portals like Prepp. Bookmark this article on the webpage if you are planning to prepare for any government exams online from your home!
Prepp.in – Your Online Exam Guide for all Government Exams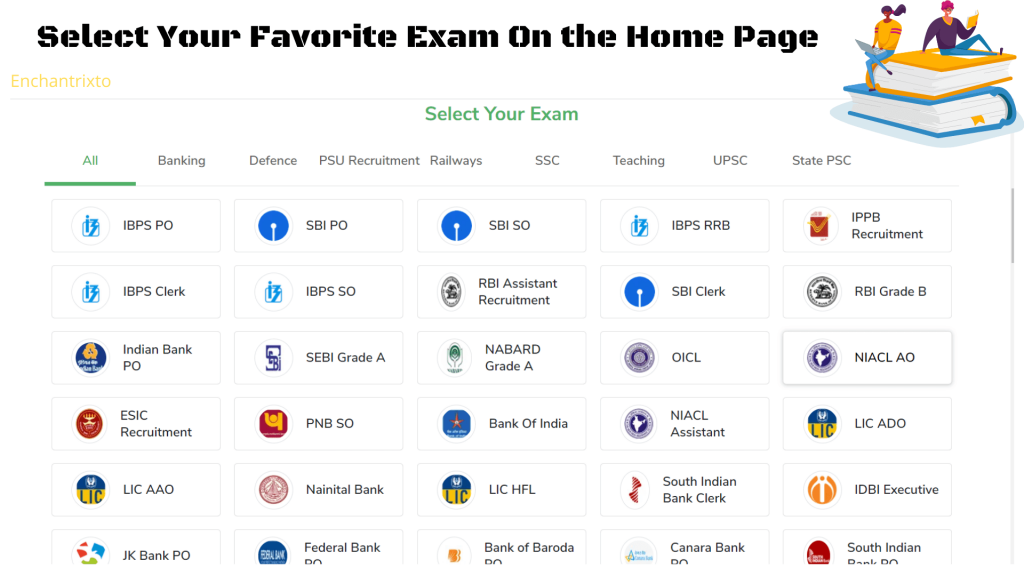 Here, we have highlighted some important Government Exams featuring on the Prepp.in Online Education Website. Also, we have noted few USPs of this education portal while reviewing the same. Scroll down to note them.
Banking: Prepp.in provides the latest information on some of the vacancies in the banking sector which includes SBI PO, SBI Clerk, IBPS PO, PNB SO, IBPS Clerk, Indian Bank PO, Bank of India, Federal Bank, RBI, NABARD, and many more.
Defence: In the Defence sector, the following exams are featured – NDA, Chhattisgarh Police, Haryana Police, SSB Constable, CDS, AFCAT, TNUSRB, Rajasthan Police, Territorial Army, Delhi Police, INET, Indian Coast Guard, IB ACIO, and others.
PSU Recruitment: The following exams that are made available in Prepp.in for PSU Recruitment are: BPCL Recruitment, BEL Recruitment, CSIR NCL, India Post GDS, IOCL Recruitment, DRDO CEPTAM, BSPHCL, and others.
Railways: Every year, lakhs of students appear for the Indian Railways exams. Prepp.in provides information on various Railways exams – East Central railway, RRB NTPC exams, South Eastern Railways, RRB Group D exams, RPF SI, RPF Constable, etc.
SSC: To recruit officers from different government sectors and departments SSC conducts many exams. Prepp.in provides authentic, updated and exam-related information on SSC CHSL, SSC CGL, SSC JE, SSC JHT, SSC Stenographer, SSC Constable, SSC CPO, etc.
Teaching: From the teaching sector, the information on the following exams that candidates can get are – CTET, CBSE UGC NET, CSIR UGC NET, KVS Recruitment, KVPY, NTSE, APSET, KTET, OTET, BTET, ASRB NET, and etc.
UPSC: The following exams for the civil services that are also available in Prepp.in online education website are – IAS Exam, IES, UPSC, UPSC EPFO, UPSC IFoS, UPSC CMS, IES ISS, and many others.
State PSC: Students can access the information of the following exams of State PSC that include HPSC, KPSC, APSC, JPSC, Kerala PSC, etc.
What information is available on Prepp specific to any particular exam?
Prepp.in has made all the information available online, required to study any particular exam at your fingertips. The education website has covered the following topics of every exam for comprehensive preparation.
Exam Overview: This section covers all the details about the exam.
Application Process: This section includes application process, dates and direct link to apply.
Eligibility: In this section students will get an idea about the eligibility requirements.
Exam Dates: Latest updates on the various events of a particular exam
Exam Pattern & Syllabus: Here, one will access the pattern of the exam like marking scheme, time duration, sections etc. Also, students will be aware of the topic-wise syllabus of the exam here.
Selection Process: This will inform one about the selection process.
Salary Information: Here, students will get an idea about the vacancies and their respective salaries.
Results: Information about results and cut offs are available here.
Preparation Tips: In this section advice from industry experts and toppers are mentioned for the benefit of the students.
Previous year's Papers: Here one can access previous years' question papers to understand the question pattern of any particular exam.
News Section: Each exam is featured in the Prepp.in News Section to offer latest updates about the exams.
And you will not believe all this information will be available online for free!
Practise Prepp Mock Tests
Besides all the above features, students can also practice Prepp mock tests in exchange for a very nominal charge. The minimum subscription fee starts from 149 INR for 30 days. Many other govt exam portals charge much higher fees than Prepp.in to practice mock tests or for accessing premium content.
One can take mocks, sectional tests, and previous years' question papers on Teaching, Defense, PSU, Bank, and other exams. The Prepp Test Series App is thus quite useful. On the website, the mocks are not available. But one can download the previous years' question papers to practice.
USPs of Prepp.in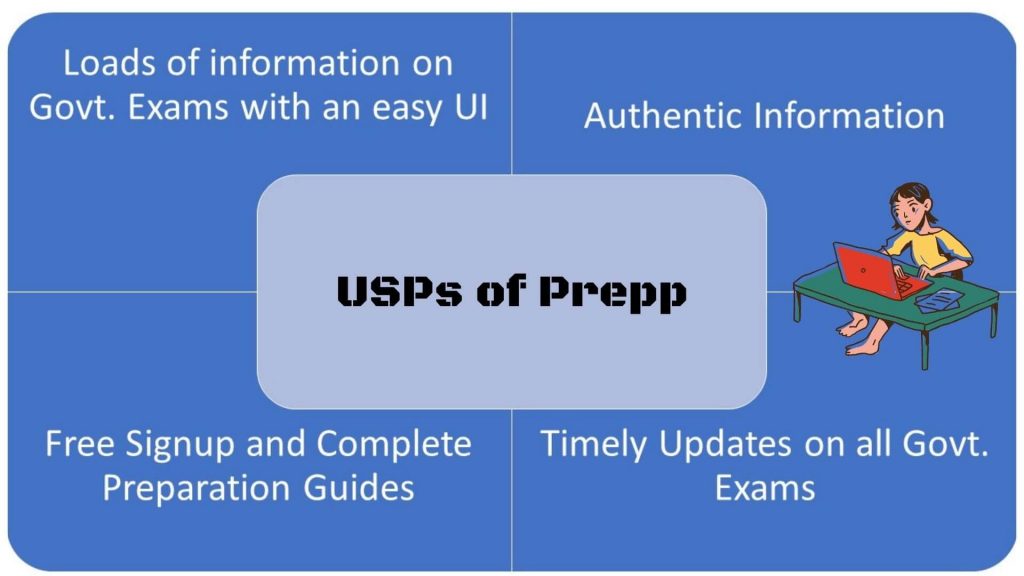 Prepp.in is an online free education website that is beneficial to students in many ways. One of this web portal's unique selling points is students can sign up for free and access all the resources without spending a single penny. We have mentioned a few other unique points about this online education portal to understand its usefulness.
Candidates can check the previous years' question papers, and preparatory tips for various exams like – Railways, UPSC, Banking, SSC, Teaching, Defence, PSU Recruitment.
They can also get regular updates on every examination like – application dates, the release of admit cards, exam dates, result dates, policy updates, and many more.
The News Section on Prepp will share the latest information about every government exam in India.
One can initiate the application process and download exam admit cards right on the Prepp portal.
In case of any query regarding any exams, students will also receive expert advice after simply commenting in the comment section of this online exam portal. The Edu Experts of Prepp will quickly resolve any queries.
Prepp.in has a simple home page that helps students to search for any exam with ease.
All the exam information is based on data from official exam websites.
There are also topic-wise expert prep tips from industry experts and toppers which will ease the preparation for the government exams.
Prepp.in is an online education platform that is rapidly making strides because of such unique features mentioned above. It is a gamechanger in the government exam preparation for the students allowing them to sign up for free and access everything for free. In the pandemic when classroom teaching is not possible, Prepp.in has been a great help to government exam aspirants.
The website is also mobile-friendly and hence it has most users using Android platforms. So, are you planning on attempting any government exam in the upcoming sessions? If yes, then check the Prepp.in Online Education portal for effective exam preparation.
Read More ????
Prepp.in Frequently Used Questions (FUQs)
1) What is Prepp.in?
Prepp.in is an online education portal for preparing for government exams. Thus, technology has helped students to prepare for the exams from the safety of their homes.
2) Are the information on Prepp genuine?
Prepp.in has a team of qualified experts who research authentic data from official websites to curate the content that students need. Hence, one can expect absolutely verified information on Prepp.in
3) Does the Prepp.in cover all Bank Exams?
The Prepp.in is an online education portal that covers all Bank Exams like – IBPS PO, SBI PO, IBPS Clerk, etc. Not only Bank Exams, but Prepp.in also covers exams on Railways, UPSC, Public Sector Companies, Teaching, SSC, State PSC, and Defense.
4) Is Prepp.in a free exam portal?
Yes, one can signup on Prepp.in for free. Only the Prepp Test Series App charges students for taking Mocks.
5) What are the charges for taking the Prepp Mock Tests on Prepp Test Series?
One will be charged 149 INR for 30 days for subscribing to Prepp.in Mock Tests. The fee will vary with the duration of the subscription.
A freelance blogger and travel enthusiast!