Android offers so many tricks, you might not know all of them. As most smartphone users have Android devices, it's more or less important to know the best Android tricks. With time Google has evolved and become a powerful tool. Enchantrixto brings a list of the 21 best Android tricks and hacks so that you can use most Android devices.
Also, Read 👇

Why Android RAM Is Full & How To Clear It?

How to Fix the "Something Went Wrong Try Again Error" in the Google Play Store
Best Android Tricks and Hacks in 2022
There are so many Android Tricks, among which you may be familiar with some, and some remain unknown. Today, I will tell you about 21 interesting Android Tricks. You have to do one thing, read and let us know which trick was known to you and which is new? So, stick till the end.
1) Ester Egg
It's a little game, you can play in Google Chrome. When you are offline, open Google Chrome and search for anything. A screen will appear displaying 'No Internet' and an image of the Dinosaur. Tap on that image, and Dinosaur starts running. Tap to jump and pass the obstacles to play the game. It will entertain you offline.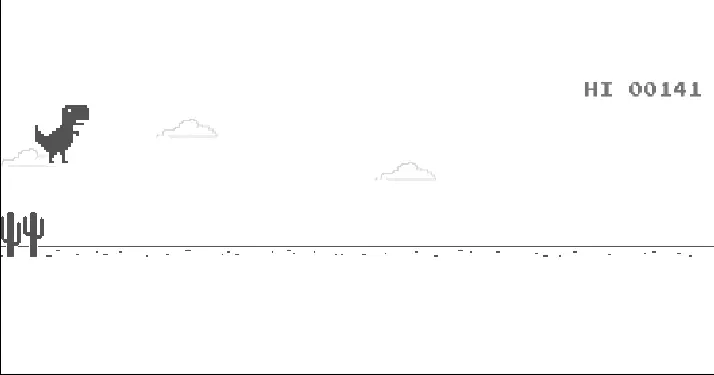 Even, if you get such a game on Android. There is a little game on Android Lollipop where you need to pass a Flappy Bird between a few Chupa Chups. To access it, go to 'Settings' and scroll down to get the 'About Phone' option. Tap on it, and click repeatedly on Android Version until a new screen appears, then continue to click on the screen and the name Lollipop appears. Tap on it to start the game. But the recent Android versions don't have such games.
Also, check our YouTube Video on Android 13 Features
2) Disable preinstalled applications
All new devices have many preinstalled apps some can be uninstalled and some can't. Those apps which can't be uninstalled, often give notifications and capture some memory that seems irritating. But this Android Trick will help you out.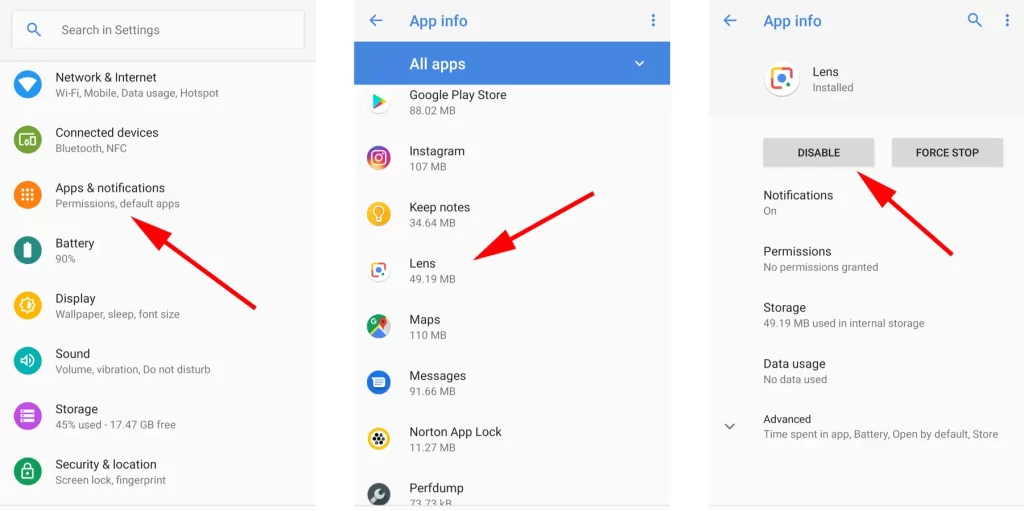 Simply click and hold on to the app you don't want for a few seconds. You will get a notification window, tap 'info' in it. There you can see 'Notifications', click on it, go inside and turn off all the notifications. Then, back to the info page, and click on the 'Disable' option. It will show you some information, just ignore that and click to continue. As it is completed, the app will be disabled and removed from your app drawer.
3) Enable developer options
The developer option allows the user to access the advanced control. Initially, it's not given, you have to enable it. Go to 'Settings', scroll down, and tap on 'About Phone'. There you can see 'Build Number', tap on it 10 times. Now, a new option 'Developer Option' will appear in the 'Settings' with a separate tab.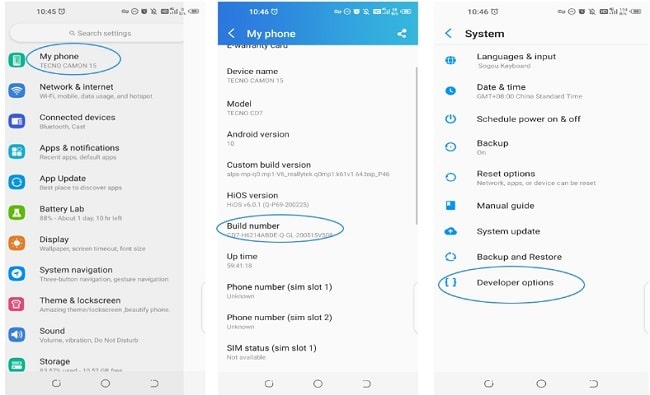 4) Open the Quick Access without opening notifications
Just bring down the status bar from up of your smartphone to access the notifications quickly. Even you don't need to open settings and access the notifications. It's very simple and every one of you commonly use it.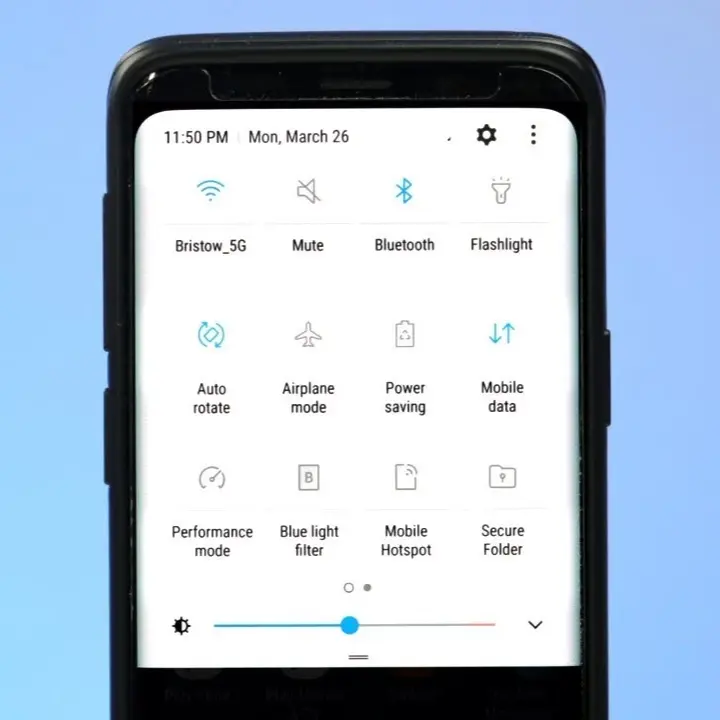 5) Access the hidden menu
All Android devices have some hidden menu from which you can access all information about your phone. Type "*#*#4636#*#*" on the dial pad of your phone and a new window will appear in front of you. You can get information about your phone, battery, and Wi-fi and check the usage statistics.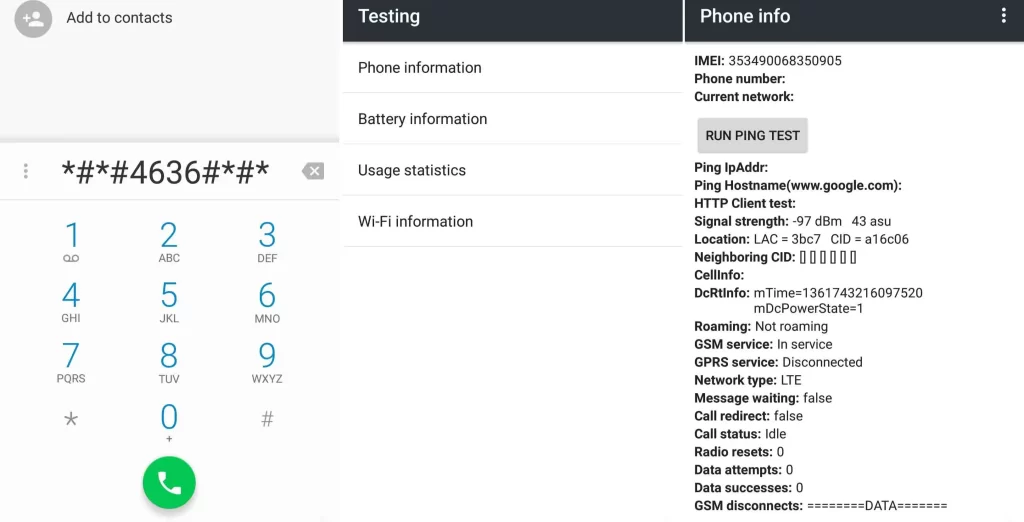 6) Voice recognition without the internet
If you have Google Now Launcher, you can use Google voice recognition even without having internet. But you must have to download the voice recognition package in the language. In case you don't have Google Now Launcher, open 'Settings', scroll down, and select 'Accessibility'. Tap on 'Google Voice' inside it, then click on 'Speech Recognition Offline', select 'All' and download the required languages.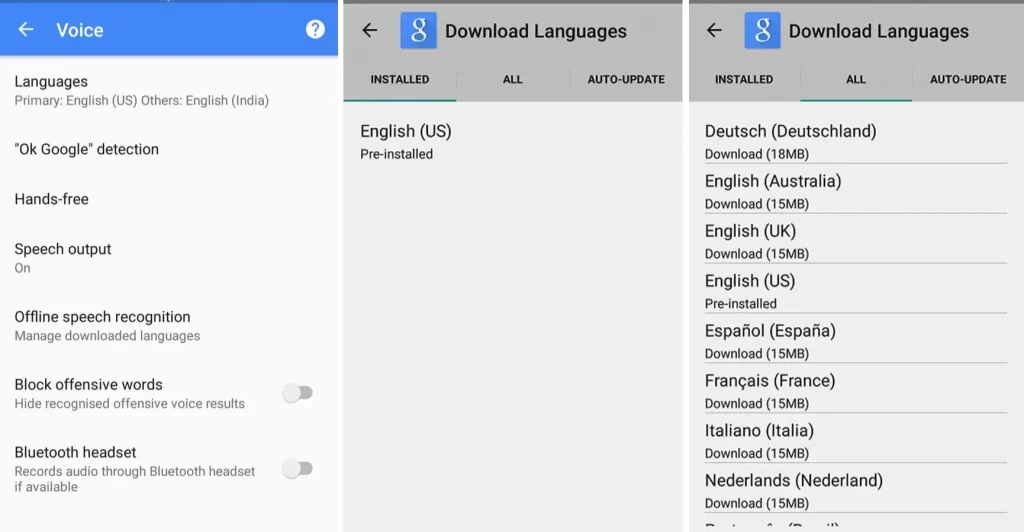 7) Zoom on anywhere
For those who have a problem with vision, this Android Trick will be helpful for them. Go to 'Settings', scroll down, and click on 'Accessibility'. Then turn on the 'Magnifier' gesture and zoom your screen with a three-finger tap whenever needed. Even you can control the magnification with two fingers.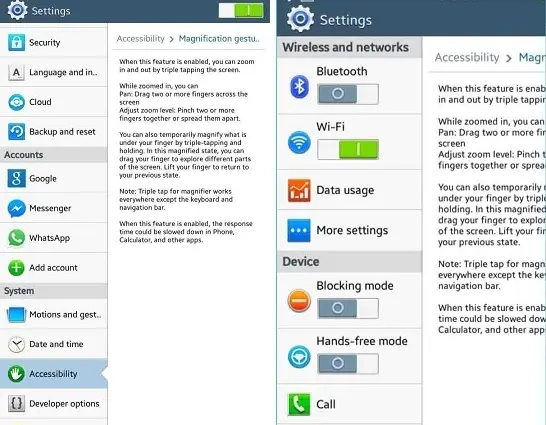 8) Disable notifications for an application
Sometimes continuous notifications from an app will disturb or irritate you. In such a case this Android trick will help you. Tap and hold on to the app you want to disable the notifications. You will get a small notification box, select 'info' in that. A new window will appear where you can see the 'Notifications' option. Click on it, and turn off all the notifications to disable it.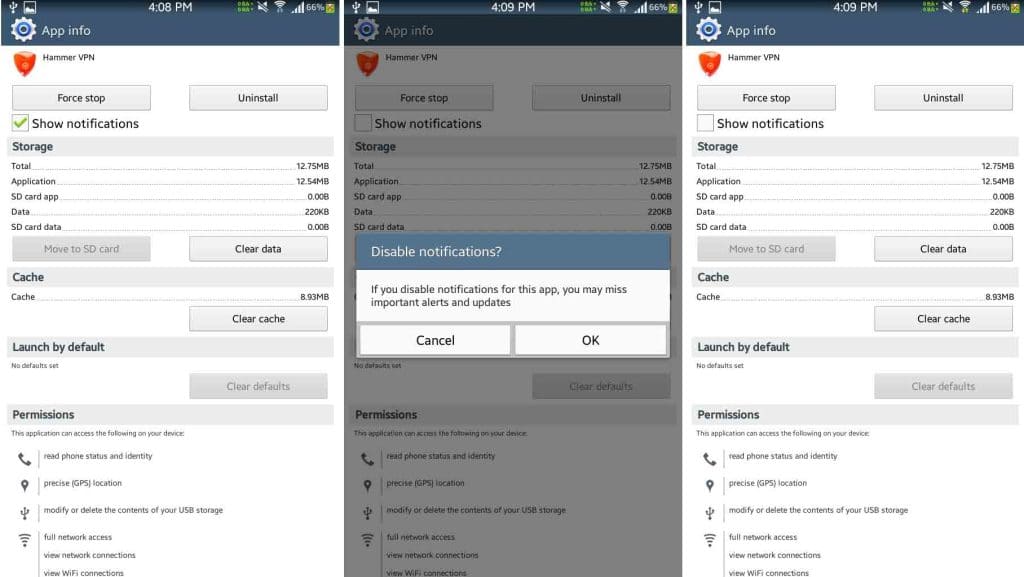 9) Clear the cache without entering the recovery
When you are using Facebook, YouTube, Flipkart, and other apps online, some amount of data is stored as cache data. It fills up the storage most of the time. So, this android trick helps you to clear cache without recovery. Go to 'Settings' and click on 'Storage', there you will get the option 'Cache Data'. Tap on it, and it will automatically clear all the cache data.
10) Fake location
Some apps require 'Location Permission' and this Android Trick will trick the GPS services for such apps as Facebook, Twitter, and more. Go to 'Settings', scroll down, and click on 'Developers Option'. Then, find the 'Mock Locations' and turn it on to create a fake location.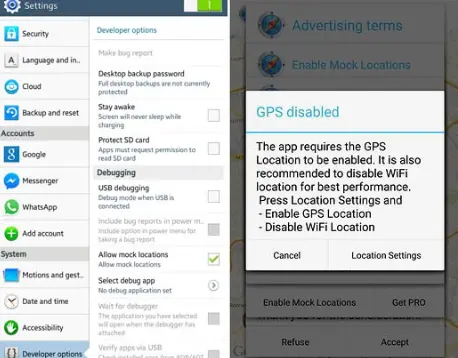 11) Controls display notifications
To control the notifications from the apps, go to 'Settings' and select 'Apps'. Next, tap on the app you want to customize the notifications. Now, select the 'Notifications' and remove the tick from the options you don't want to be notified. And, save the changes to get the only necessary notifications.
12) Take photos while recording a video
Suppose you are recording a video, and you want to capture a photo during the video recording. In such a case you can take a photo just by tapping on the mobile screen. Also, some handset offers a camera icon at the top right corner to capture the image.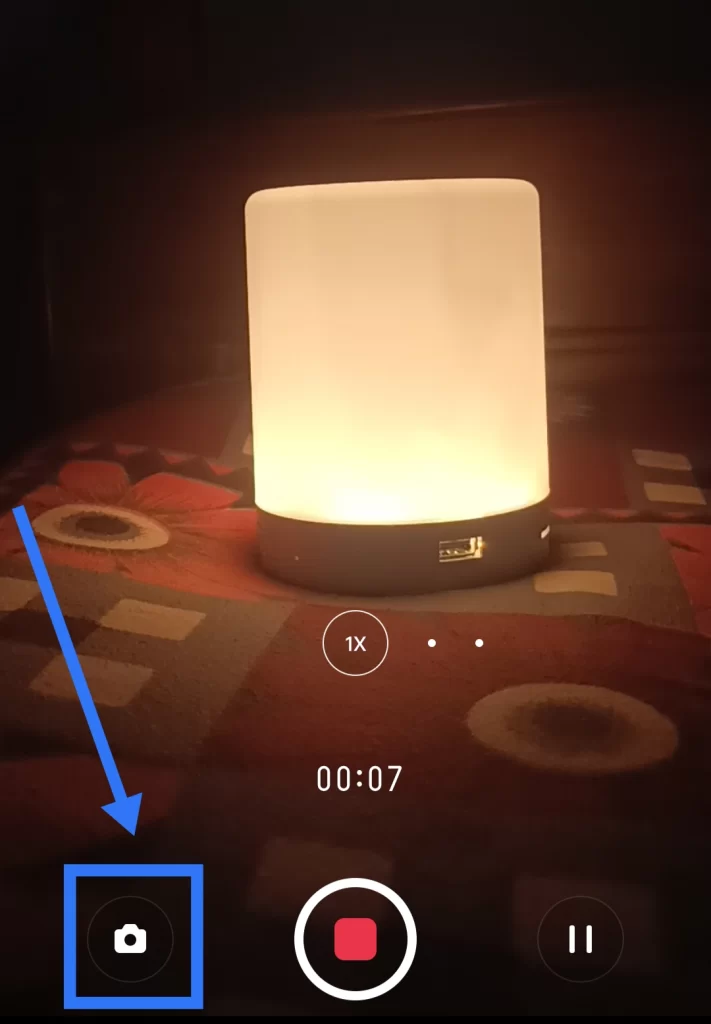 13) Use two WhatsApp or Facebook, or Twitter Accounts on a Single Device
The all-new 'App Cloning' feature on Android offers you to use two WhatsApp or Facebook or Twitter Accounts on your one device. Also, you can create another user account on your device, and use two different WhatsApp or Facebook, or Twitter on the same device.
For App cloning, open 'Settings' and select 'App Management', there you will get 'App Cloner'. Tap on it, and select the apps you want to use twice. However, to create a new user, go to 'Settings' and select 'Users'. Next click on 'Add user' to add another account and there you can use the second account on WhatsApp or Facebook or Twitter.
14) Enter Safe Mode
Debugging Android from third-party software, you need to restart your device in safe mode. To do so, click and hold the power button until 'shut down' appears. Then, tap on 'shut down' and hold it until the warning of restart in safe mode appears. Next, accept the operation.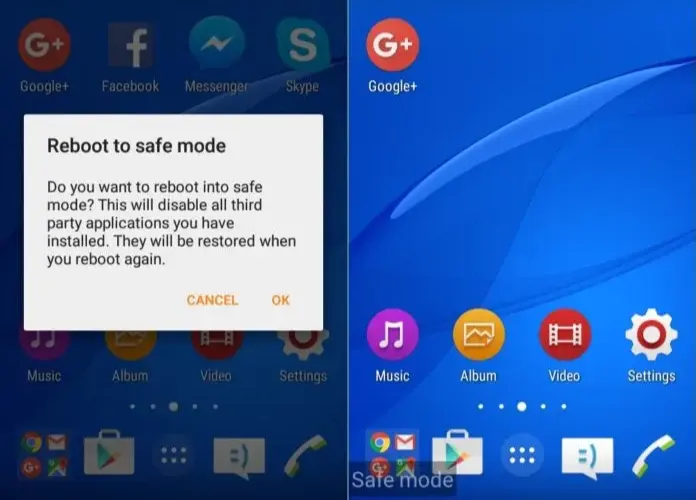 15) Mirror screen
If you have an Android TV at home, download the Google Home App from the Google Play Store and use it to mirror the screen of your smartphone. It helps you to showcase your gallery pics on the big TV screen to show guests. Moreover, you can give a presentation via screen mirroring.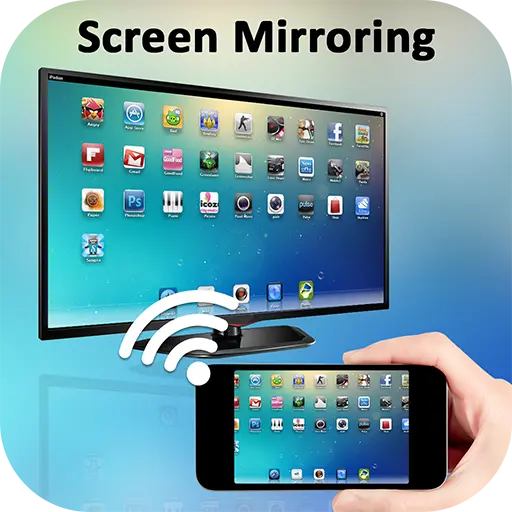 16) Cast content
During screen mirroring, it's not necessary to stream content. If you are using Casting, you can stream on YouTube, Netflix, Prime Video, and Disney+ Hotstar. But your TV and smartphone need to be connected to the same network. Moreover, use the 'Cast' icon to play videos on the Smart Android TV and control by using the smartphone.
17) Control Home Devices
You can control the smart devices from your smartphone, once you have added these Smart devices to Google Home. You can quickly turn on or off the lights, change the volume of the TV, and play or pause the smart speakers.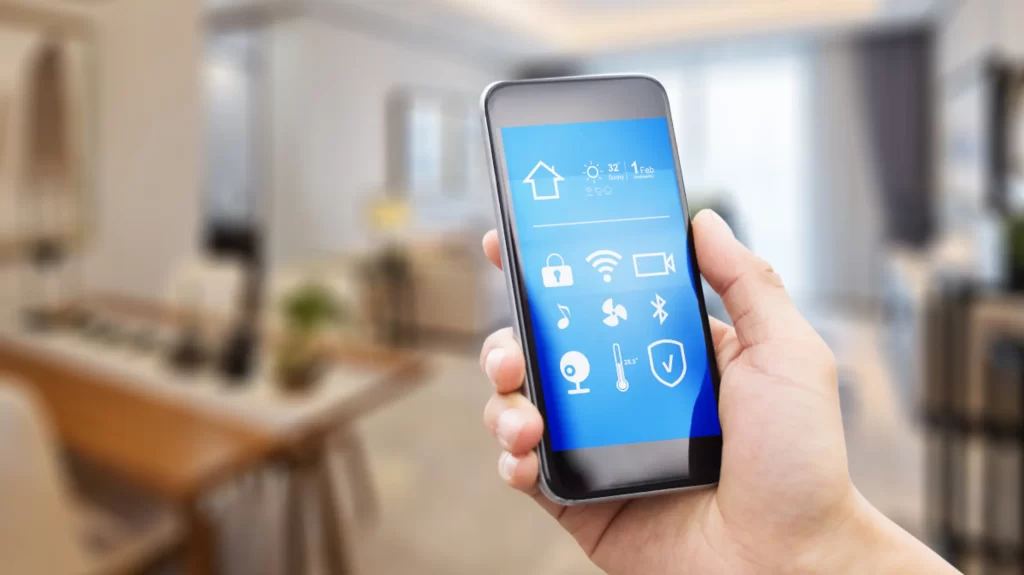 18) Identify plants/objects/fishes
The Google lens from Google offers a pretty cool feature to identify any unknown things. Simply open the camera and select the 'Google Lens' from modes. Then, put the thing in front of the mobile's camera that you want to know about. Google will scan that thing and show results according to it.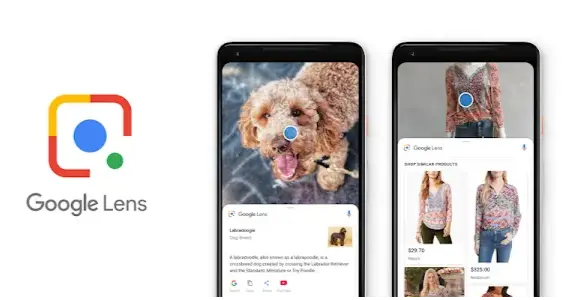 You don't need to capture any images, just hold them in front of your device. It gives all types of information related to that thing whatever it is. If it's available online, it will also give the site link to buy that. It helps a lot to know unknown things, but you must have an internet connection for it.
19) Auto-complete in the Dialer
It's a very old Android Trick and works like a T9 dictionary. Finding a contact and calling them will take too much time. But you don't have to worry. With the update, Android makes it quicker and easier. Suppose, you have to call Sandip, just open the dialer on your phone and type any four to five digits serially. And, Sandip's name will automatically come up along with other similar approaches if available.
20) Use a mouse if you have the screen broken
If your Android phone's screen has broken accidentally, you might know how pathetic is to control your touchpad. Sometimes it is completely out of work. Here, you can use this Android Trick to get rid of this problem as a temporary solution.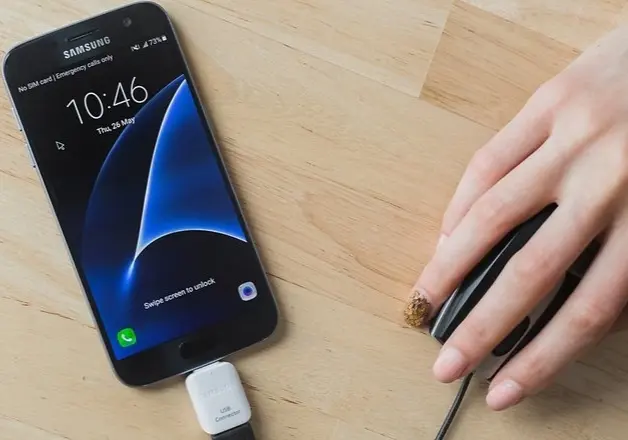 Use an OTG cable and a computer mouse for temporary. You just need a cable of Micro-USB to the USB port. Put the Micro-USB side into your smartphone and connect the mouse to the other USB side. As soon as it is connected, you will see a mouse pointer on the screen that helps to control for half-time.
21) Export text from the image
Sometimes you come across images and have to note down something manually, written on that image. Last but not least Android trick will help you to encounter this problem. Download the Google Keep App, and add an image from where you want to export text. Next, go to options and choose 'Grab Image Text' to export the text from the selected image easily.
Wrapping Up on Best Android Tricks
These are some of the best Android Tricks that may help you. Although you might know some of the Android tricks, the rest of the android tricks will amaze you. I hope you will be helpful with today's Android tricks and hacks. If you like these android tricks, share them with your friends. Also, share your working experience with these android tricks in the comment section.