If you are a Sudoku lover, this article is for you. We bring a list of websites that sudoku lovers need to visit. There are several websites where you may play Sudoku online, and they are all worth a look if you love to play sudoku.
Do you ever think, what are the benefits of playing Sudoku? Why do people love to play sudoku? Well, this number game may increase attention, enhance memory, and lessen anxiety. Check out the best websites that sudoku lovers need to visit.
Also, Read...

5 Sites Where You Can Download Old PC Games for Free

11 Best Horror Games On PC – The Scariest Games To Play Right Now!
List of the Websites that Sudoku Lovers Need to Visit
There are so many options and websites that sudoku lovers need to visit. It might be hard to choose the best. So, we prepared a list of the best websites that sudoku lovers need to visit for saving time.
1) Sudoku.game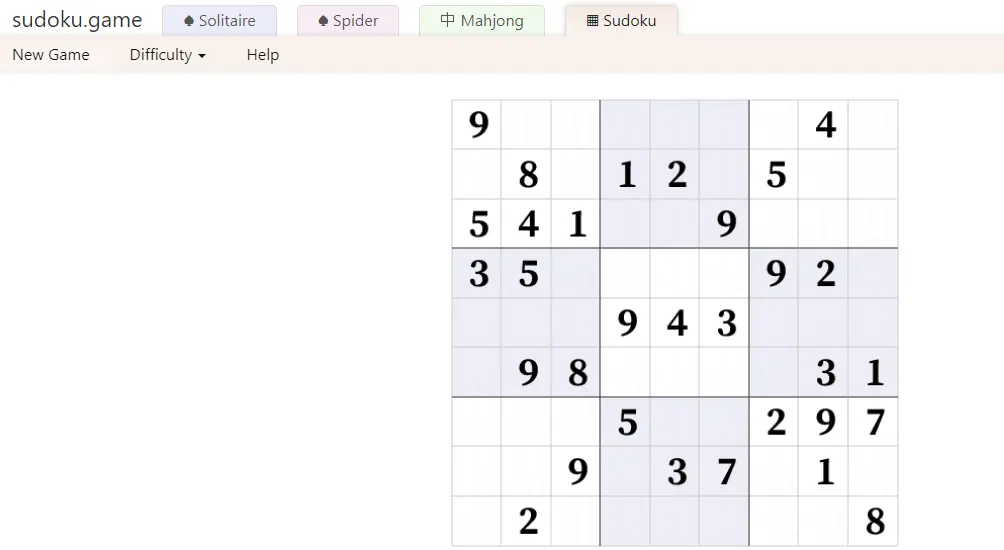 Sudoku.game is another great website for Sudoku fans to strengthen their brains with endless Sudoku games. It's simple to enhance your abilities and become a Sudoku expert with everyday practice. The game's difficulty levels are easy, medium, hard, and extremely hard.
Aside from Sudoku, puzzle fans will appreciate this website because there are other fascinating games to play. So, when you need a break, try your hand at Solitaire, Spider, or Mahjong.
2) Sudoku.com
Sudoku.com is one of the fantastic websites that Sudoku lovers need to visit. And, it's also available online as an Android and iOS app. The website includes events to attend, rewards to win, and game-related advice and guidelines. Play one of the daily challenges offered by simply selecting a day on the calendar.
3) Sudoku Online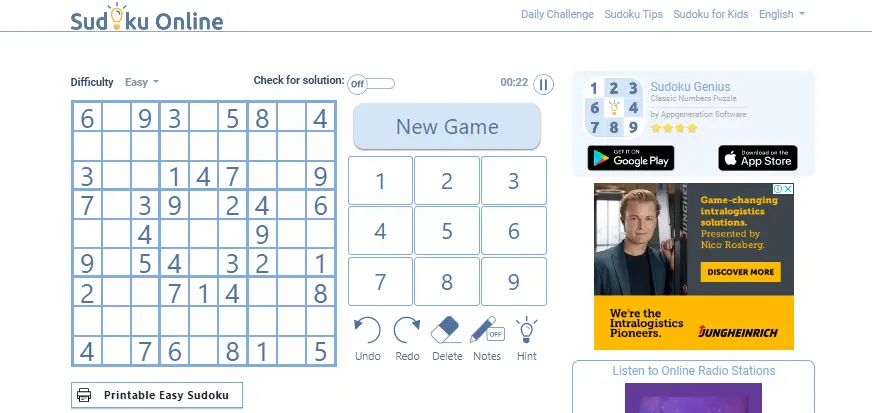 On the Sudoku Online website, get ready to challenge yourself. The available levels vary from simple, medium, and hard to evil and impossible! Fewer numbers are given to you at the start of the game as the level becomes more challenging.
If you're a beginner, don't worry; the website provides a helpful suggestion button, a variety of Sudoku tips and tactics, as well as puzzle-solving techniques. when you're playing. Any numbers marked in red or yellow should be avoided. Yellow indicates you got the number right, while red indicates you got it wrong.
4) Lovatts Crosswords & Puzzles
The Lovatts Crosswords & Puzzles website offers a free daily Sudoku game. Sudoku may occasionally be scary for newcomers; however, the website provides simple instructions that explain how to complete the game. If Sudoku is your thing, you may even subscribe to the Handy Sudoku magazine.
For both adults and children, Lovatts Crosswords & Puzzles is a puzzling haven! Check out their other daily puzzles, which include the top crosswords, word searches, code solvers, and trivia questions.
5) Web Sudoku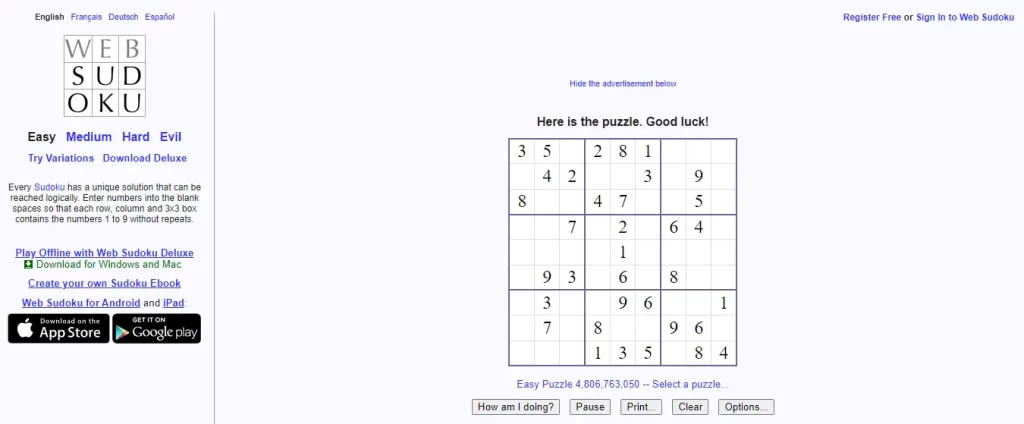 Web Sudoku, like Sudoku.com, is available for both Android and iOS. The website is simple to use sudoku lovers need to visit. The website is ideal for both beginner and advanced Sudoku players. All you have to do is select one of four difficulty levels: easy, medium, hard, or evil!
6) FunBrain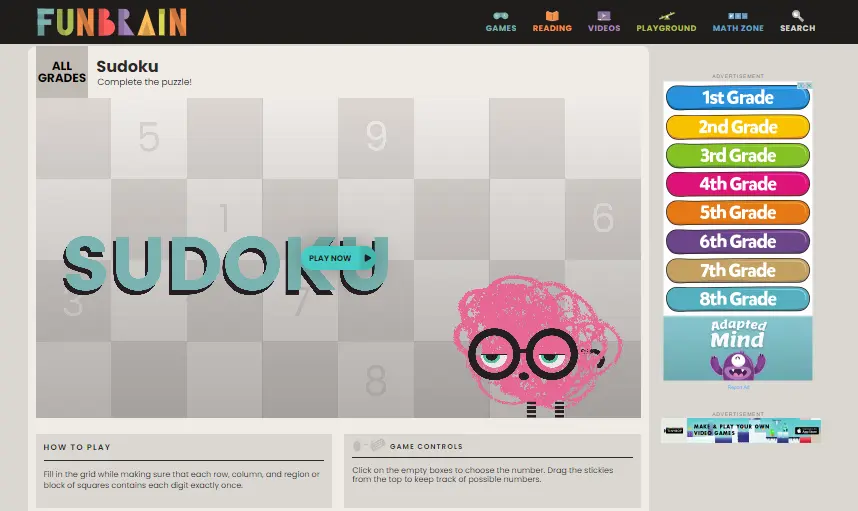 Playing Sudoku on FunBrain is a tonne of fun. The levels are a little bit more diversified than on some other websites, though. The difficulties range from incredibly easy, which is excellent for beginners, to Sudoku Whiz, which is perfect for seasoned gamers.
To keep track of potential movements, utilise the number stickers located at the top of the Sudoku board. All you have to do is click the hint button, and the adorable brain character on the screen will provide you with a suggestion. Finally, click the check icon to see how your game has gone thus far.
7) New York Times
For many years, the New York Times has provided puzzle, logic, and word games to game enthusiasts. On this website, you may play your favourite games, like Sudoku! It is quite simple to play a fast Sudoku game, select your difficulty, and get started.
If you ever need assistance, simply click "Help," and the game will provide you with many alternatives. You can either acquire a hint, check a cell, solve the problem, or reset. Subscribe to New York Times Games for a nominal monthly or annual cost to explore thousands of new and creative games every day.
8) Sudoku Table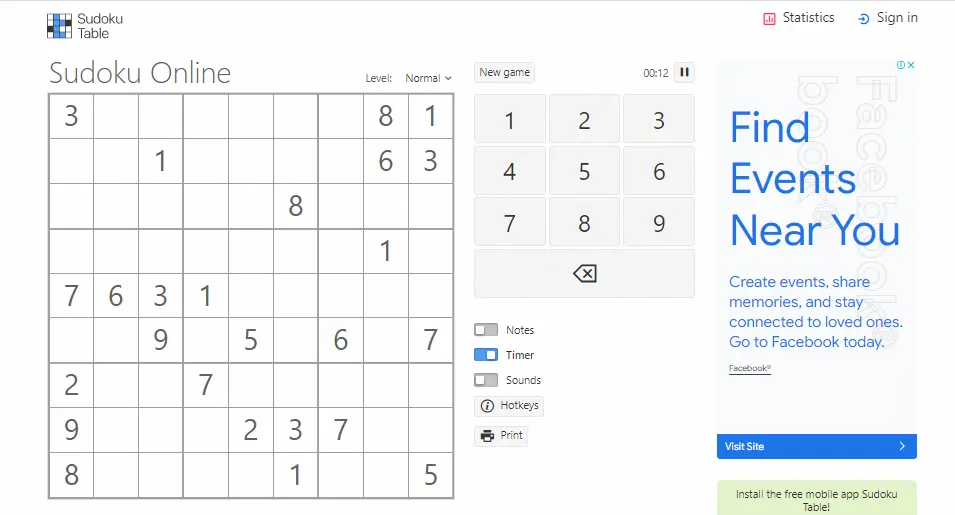 Sudoku Table is a Sudoku website where you may play on easy, standard, hard, or impossible levels. Beginner Sudoku players should start on easy difficulty; else, they will become disappointed. However, with consistent practice, you can advance to more difficult levels.
The Sudoku Table website also has a variety of games to play, such as Mahjong, Colors Battle, and a variety of stunning online jigsaw puzzles. You can even play Sudoku on your smartphone by downloading the free Sudoku Table app.
9) Live Sudoku
Whether you're a newbie or an expert solver, Live Sudoku is the best website for you. In just a few easy steps, you may demonstrate your talent and engage in live one-on-one combat with another person. To play Sudoku online with players from across the globe, create a free account.
You can simply keep track of your greatest games, worst games, and other data after you create an account and sign in to compete. You may also explore daily challenges and play the most recent games that other players have completed.
Wrapping Up
These all are the tested websites that sudoku lovers need to visit. And, I hope they won't be disappointed. Visit these sites, and share your thoughts in the comments below. Please share this article with your sudoku lover friends. Feel free to ask your questions regarding these sites in the comment.
Frequently Asked Questions
1) Does Sudoku improve your IQ?
According to research, practising sudoku or utilising brain training software may improve your performance but not your IQ or overall mental capacity.
2) Can Sudoku become you addicted?
If Sudoku simply adds value and enjoyment to your life, you have a healthy addiction.
3) Is it possible to get paid to play Sudoku?
You may win real money by participating in Sudoku cash games.
4) Are there online sudoku competitions?
The World Puzzle Federation cordially invites you to the 10th World Puzzle Federation online Sudoku event and the 9th World Puzzle Federation online puzzle event.