Why Travel?
Traveling is one of the most recreational activities for all. It not only strengthen bonds between friends, family, and loved ones but also helps to learn a lot of things. Learning means, culture, lifestyle, food, climate, history of a particular place. Also, you get to know new people and make new friends. During this lockdown period, you can make a great travel plan, by exploring these top travel apps in India.
Post the situation normalizes you can visit your dream destinations based on this. These top travel apps in India are beneficial to international tourists as well when they visit the country for tourism.
Also Read????

11 Best Live Sports Apps for Android to Live Stream Sports for Free

App to Change Hair Color: Best 10 Fun Mobile Apps in 2021

Chinese apps Alternative: India Govt. Banned 59 Chinese Apps

List of Online Video Streaming Application to Watch Movies, Videos Online in 2021
Why Indians Travel so much?
The next question is why do Indians travel so much? Booking.com reveals that 88 percent of Indians travel to relax. Some reports suggest, that it is all about social status. Economic Times states, 75 percent of Indians travel to places that their friends have never traveled. As a result, there is scope for travel companies in India.
Scope of Travel Business in India
UN World Tourism Organization expects at least 50 million Indian tourists to travel abroad by 2020. The number is a sharp increase from 2017/18. According, to Economic Times, Indians spend about 11 percent of their income on tours and travels. Just recently, Indians accounted for 182 crore domestic and international trips.
So, the situation is ideal for travel apps in India to grab this lucrative market. There are the top 13 travel apps in India that provide customized tour packages for travelers of all ages.
Since the COVID-19 has started in the first month of 2020, 74 percent of small travel agencies have been badly affected and most of these agencies are forced to shut down their businesses.
But after the cases are decreasing and vaccination drives are increasing, a major boost on travel agencies is visible in recent months. After almost 2 years of quarantine life, maximum people are enjoying traveling the most. Tourism is coming in its forms slowly but very effectively.
Top 13 Travel Apps in India
India is full of travel lovers traveling to quench their thirst to see the unknown. So, various travel companies have ramped up their services to cater to customer needs. Below mentioned is the list of 13 such travel apps in India which are rated among the best:
1. Make My Trip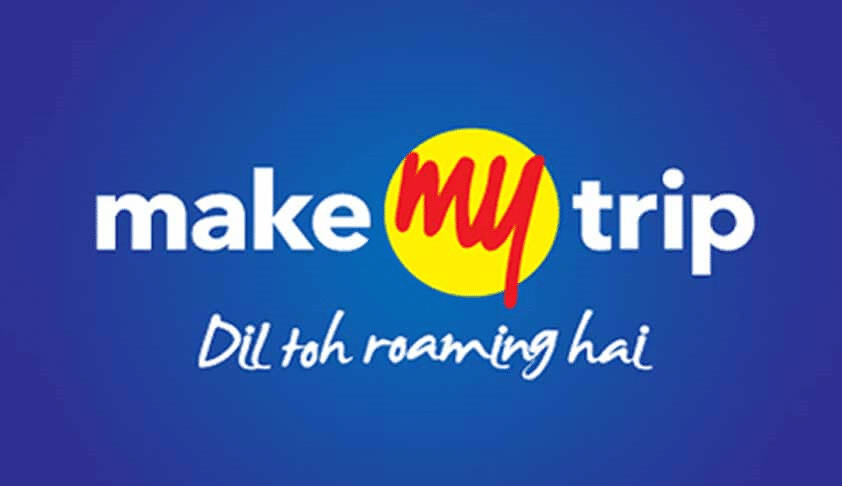 Make My Trip is the leading Travel App in India with 4.3 ratings, catering to the diverse needs of travelers. From hotel bookings to flight bookings, the company provides all for both domestic and international destinations. The Gurgaon-based travel company has been serving customers since 2000. It has an employee strength of 923 people.
Make my trip app gives you the best ever prices with discounts for trips, flight tickets, hotel bookings, and many more. Also, you can book outstation and Airport cab online from one single app.
✅ One amazing thing about Make My Trip: If you join the membership of MMT you can earn money and privileges while you spend for bookings or trips.
✅ USP – Easier and effective online bookings.
✅ Read more: www.makemytrip.com
Download Here:
2. EaseMyTrip.com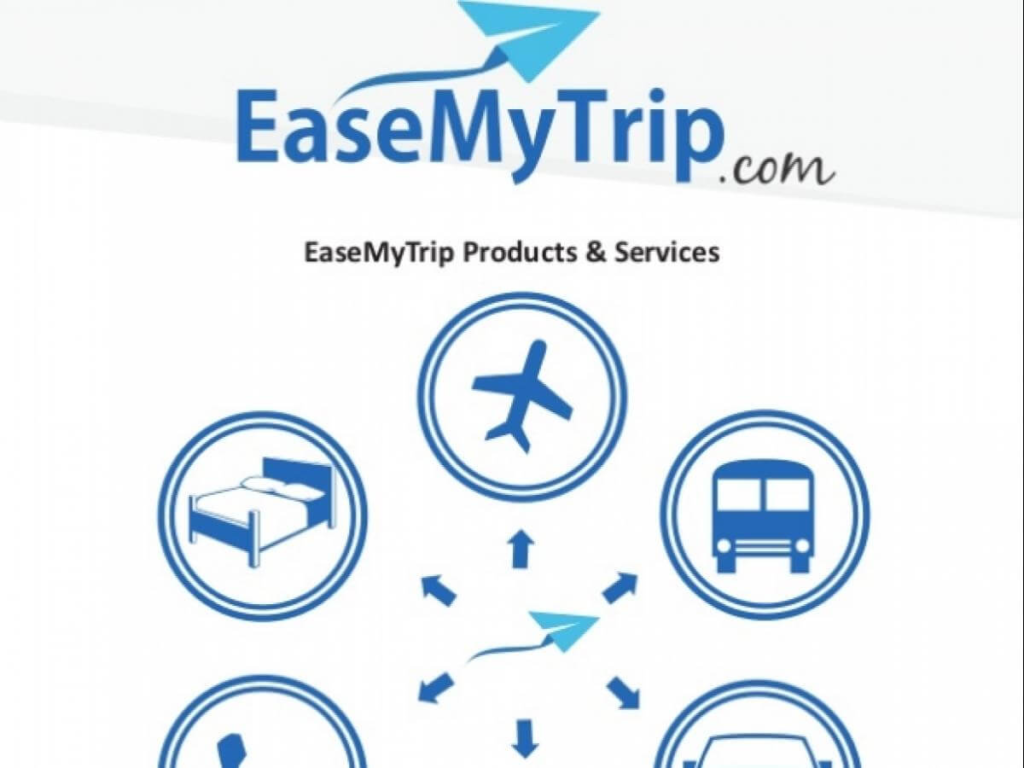 EaseMyTrip.com is another big name in the Indian travel industry. It is one of the best travel apps in India, widely known for a cheap fee on air tickets. All over India, they have 28 offices, and also have overseas branches.
The company is present in Thailand, Singapore, Dubai, and the Maldives. Along with flight booking, they also provide the best deals on hotels and bus tickets. You will also find fair holiday packages for anyone.
EaseMyTrip is one of the highest-rated travel Apps. This app comes with quick customer service, easy-to-use, and 24/7 support. This app always gives you exciting deals for any kind of booking. More than 8 Million people prefer to use EaseMyTrip for easy and free cancellation.
✅ One amazing thing about EaseMyTrip: The fares are cheaper than any other apps.
✅ USP – Customer-specific services.
✅ Read more: www.easemytrip.com
Download:
3. Cox & Kings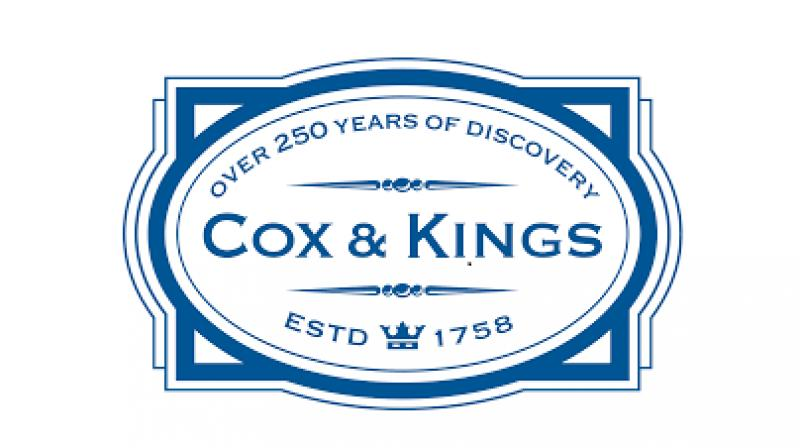 The next big name in this sector is Cox & King. Since 1758, the company has been a leader in the travel industry. This travel app in India has its main office in Mumbai. The Cox & Kings provides services in the USA, UK, and Russia as well. Their services include domestic and international holiday packages, corporate tour packages, and trade fair packages.
Cox & Kings offers prepaid gift cards which help you to choose the best tour package.
✅ One amazing thing about Cox & Kings: This app launches some campaigns for tour packages like "Duniya Dekho ", "Luxury Escape", "Honeymoon Packages' ' etc., both national and international traveling.
✅ USP – Oldest tour operators with a wide range of customer-centric services.
✅ Read more: www.coxandkings.com
Download Here:
4. Thomas Cook
This leading US-based travel company has made its name in India. It has 98 offices across various parts of the country. This travel company in India is one of the oldest travel companies in the world, which dates back to 1881. Ever since its inception, the company has been a silver lining in the travel sector. It has become now one of the top travel companies in India as well.
Thomas Cook Travel doesn't just book your flight tickets and hotels also plan a full holiday. They offer amazing honeymoon packages.
✅ One amazing thing about Thomas Cook: From the 1st to the last day where you will visit every single step of your holiday can be planned by this app.
✅ USP – One-stop solution for all travel-specific issues.
✅ Read more: www.thomascook.in
Download:
5. Yatra.com
Next on the list of top 13 travel apps in India is Yatra.com. This Gurgaon-based company has done wonders in the travel sector since its inception in 2006. Yatra.com delivers great services for both domestic and international trips.
The various services include online booking of air tickets, travel packages along hotel bookings. They also cater to corporate clients on travel and booking-related issues. It deals with over 50 lakh happy customers.
✅ One amazing fact about Yatra.com: You can redeem e-cash on your travel bookings and also can earn money by referring the app to your friends and family.
✅ USP – Quick and effective online booking due to association with a number of entities.
✅ Read more: www.yatra.com
Download:
6. Airbnb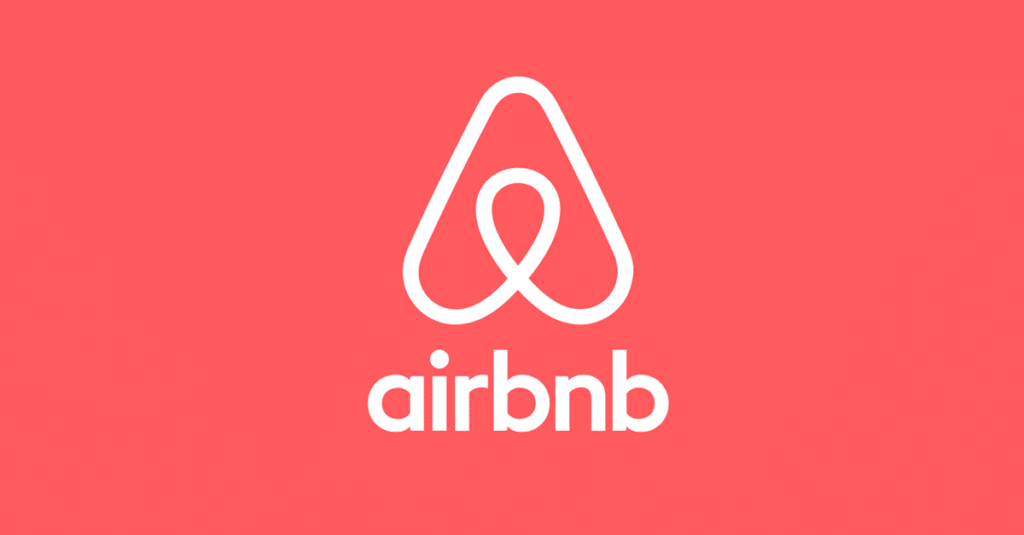 It is an American-based company that was founded in 2008. The abbreviation of Airbnb is Air mattress bed and breakfast. It covers more than 220 countries with 10000 cities worldwide.
You can choose your rooms from a wide range of options. Airbnb Travel App gives you customized search options to get quick and desirable bookings. The app offers several discounts and many more things from time to time.
✅ One amazing thing about Airbnb App: Guests can use this app for booking and local hosts can use this app to provide rental services and can guide the traveler for the best experiences.
✅ USP- A marketplace for genuine people to rent out their own homes.
✅ Read more: www.airbnb.co.in
Download:
7. Cleartrip
Cleartrip which was set up in 2006, is one of the top 13 travel companies in India. They provide cheap deals on flight booking, train and bus tickets. You will also find a mobile app for this company, which helps you to book from your phone.
A convenient app for flight and hotel bookings with low budgets and get a chance to explore the world. It covers more than 4,00,000 hotels in 15,000 cities all over the world.
✅ One amazing thing about ClearTrip: You can discover activities in your destination from the ClearTrip app.
✅ USP – Effective way of online booking.
✅ Read more: www.cleartrip.com
Download:
8. SOTC
SOTC is the next big name in the Indian travel sector. This company has been providing excellent services related to tours and travels since 1949.
You will find affordable and custom-made travel packages for both general travelers as well as corporate clients. Easy to use and get instant notifications of any bookings. You can track the status of the visa at any time.
✅ One amazing thing about SOTC: This travel app provides travelers a detailed insight into travel holidays and related bookings such as forex, Visa, and Travel Insurance.
✅ USP – Customer focus, innovative packages, and online booking.
✅ Read more: www.sotc.in
Download:
9. Goibibo

Goibibo is the favorite travel service provider to many avid travelers in India. The company's HQ is present in Gurgaon and has been in to travel business since 2009. Their service portfolio includes air ticket flight bookings and travel packages.
The company also launched the bus booking service app, Redbus.in. Through this app, you can book bus tickets at an affordable price. All these places Goibibo in the list of top 13 travel apps in India. They are partnered with OYO and IRCTC which are also leading companies in the Indian travel market.
✅ One amazing thing about goibibo: Hotels, flights, trains, buses, cabs give you every possible aspect of your travel to enjoy the trip to the fullest.
✅ USP – Cheap and affordable deals on flight booking, hotel booking, and tours.
✅ Know more: www.goibibo.com
Download:
10. Expedia
Expedia concludes our list of top 13 travel apps in India. It is a US-based company, which has its presence in India as well. With its HQ in Washington, this company has been serving travel customers since 1996. You will find the most affordable tour and travel packages. The company has tie-ups with 80000 hotels around the world.
This company believes in flexibility so they provide travelers exclusive discounts and free cancellation on any bookings. 24/7 virtual agents are available for your service.
✅ One amazing thing about Expedia: They give rewards for your bookings that can be used for other travel bookings.
✅ USP – One of the largest Online Travel Company
✅ Know more: www.expedia.co.in
Download Here:
11. Oyorooms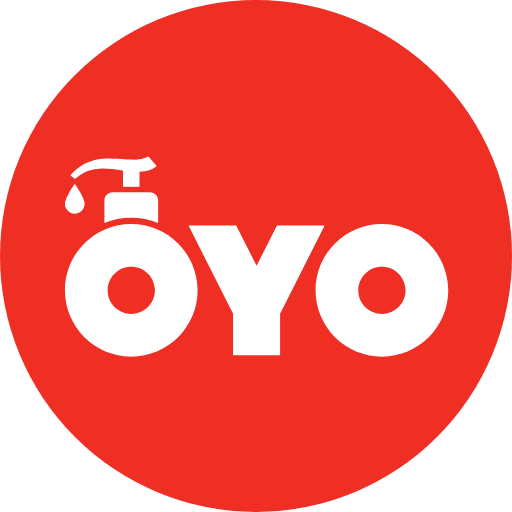 Ritesh Agarwal, the second youngest billionaire in 2021, is the founder and CEO of OYOrooms or OYO Hotels & Homes. From 2013 to 2021, there are more than 23,000 franchised hotels worldwide in this small time. In almost every part of the world, you will find Oyo Rooms with various price ranges.
This company basically provides hotel and homestay facilities. All Oyos provide the basic necessity for a comfortable stay experience. You can install their app and do bookings as per your choices.
✅ One amazing thing about Oyorooms: Oyorooms are the most affordable hotel and they provide free Wi-fi and breakfast to every customer.
✅ USP- Provide world-class experience at a low budget cost.
✅ Read more: www.oyorooms.com
Download:
12. IRCTC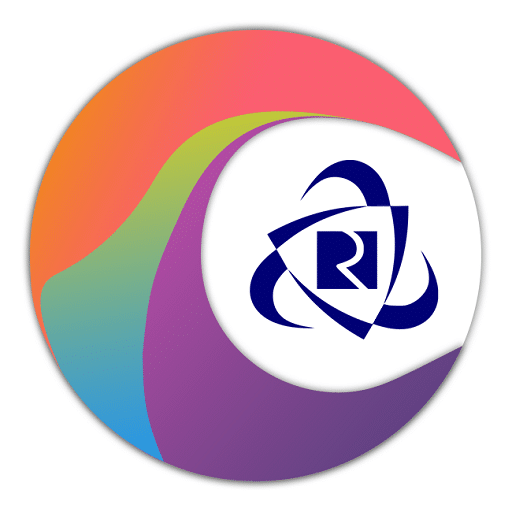 It is a government-based tourism platform that promotes the India Tourism sector. Indian Railway Catering and Tourism Corporation (IRCTC) is the basic travel guide of any Indian. IRCTC is controlled by the Ministry of Railways.
It is possible to reach out from popular known travel places to the least popular places with the help of IRCTC. Indian railway provides maximum security with the best travel experiences.
Almost more than 20 million people travel with IRCTC every day. IRCTC gives the passengers three main benefits: ticketing, catering, and tourism packages for both domestic and international tourists.
✅ One amazing thing about IRCTC: Safety is the major concern of IRCTC. If you are female and traveling alone, you are not gonna be stuck with 5 males. You will get at least one female companion in your journey.
✅ USP- Reach to every section of society with nominal ticket cost.
✅ Read more: www.irctc.co.in
Download:
13. Tripadvisor
It is an American-based online travel company with a website and an app. Since 2000, Tripadvisor is popular worldwide. Hotel bookings, flight ticketing, restaurants, holiday home, package holiday, car hire, and full guidance of places to visit are the major travel planning options provided by Tripadvisor. You can be guided on where to eat, where to stay, and what to do by whom have been there before.
✅ One amazing thing about Tripadvisor: Tripadvisor recently rebuilt its app for better travel planning with COVID 19 health and safety information which is a major concern during this pandemic situation.
✅ USP- Get the best possible travel services at a good price.
✅ Read more: www.tripadvisor.in
Download:
That's all! If you are a travel freak and wanderlust these top Travel apps in India can help you to travel within India. In case, you have any other apps in mind, do comment in the comment section. Else, visit Enchantrixto Tech, Tech in Education, Tech Gadgets.
---
Read More ????
13 Top Travel Apps in India – Frequently Asked Questions (FAQs)
1) Which travel app is best in India for international trvalers?
There are numerous travel apps in India. In between them, the frequently used apps are:
a) Yatra
b) MakeMyTrip
c) EaseMyTrip
d) ClearTrip
e) Goibibo
f) Oyorooms
g) IRCTC
h) Ixigo
2) Is MakeMyTrip Indian app?
Yes, without any doubt MakeMyTrip is an Indian online travel company that was founded in 2000.
3) Which is the most used travel app in India?
IRCTC is the most used or downloaded travel app in India.  
5) How many hours before can we cancel the train ticket IRCTC?
At Least 12 hours before the train, we can cancel the train ticket IRCTC.  
6) What is the best app for International travel?
Airbnb is one of the best apps to travel internationally. Tripadvisor, SOTC, Expedia are also well-known names for international tourism.
7) Airbnb vs OYO, which one is good?
Both offer world-class services. So, it depends on the customer's preferences to specific brands.