Long URLs look unwieldy and terrible while typing. So, everyone prefers to shorten URLs while internet browsing and microblogging. It will help to simplify and save space also.
I will suggest you shorten URLs from your browser whether it's Google Chrome or Mozilla Firefox. Also, I will share how to shorten URLs from other browsers for free. So, read on till the end to shorten URLs.
How to Shorten URLs Using Google Chrome?
Long links are time-consuming. It's hard to copy original long links several times. So, you need to shorten URLs to open multiple tabs quickly. Thus, you can easily manage your browsing activity.
In Google Chrome, URL Shortener is one of the best extensions to shorten URLs.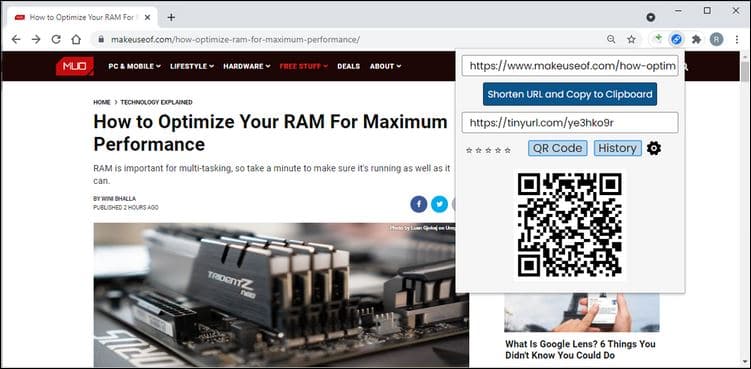 How to Use URL Shortener?
If Google Chrome is your default browser, then you should install an extension of URL Shortener from Chrome Web Store. It can also generate a QR code for the link, that's why this tool is preferred. For smartphone users, it is a great way to provide information.
You can pin the tool after the installation of the extension to access it quickly. Suppose, there is a long link that you want to shorten in your current tab. Just click on the icon of the tool, and it will automatically generate the shortened URLs along with the QR code.
Click on the next icon to copy the new URL. In case you want multiple shortened URLs, copy and paste long URLs in the opened extension to generate shortened URLs.
How to Shorten URLs Using Mozilla Firefox?
If you are using Mozilla Firefox, the best extension is Copy Short URL. It will help you to shorten URLs and manage your activity. Apart from that, tinyurl.com and bitly are two popular tools to shorten URLs.
Steps to Copy Short URL
Firefox extension Copy Short URL supports the URL shortening services. It will search for the canonical short URLs and provide shortened URLs when you click the Add-on after visiting any website and copying it.
Suppose, the extension can't find a shortened URL, then it will create a new one. The copied link will be shown in the bottom-right corner of the screen by the Copy Short URL.
How to Shorten URLs Using Any Browsers?
If you are using another browser except for Chrome and Firefox, then you have to use link shortening tools. Bitly and TinyURL are two popular link shortening tools. Let's see how they work and shorten URLs.
Steps to Shorten a URL Using Bitly
Bitly is a link shortening tool that is available for free. Also, you can subscribe to Bitly's premium service for $29 per month. You can generate shortened URLs with it for free.
The advantage of a subscription is that users can generate personalized shortened URLs with the name of their company. This helps a lot in branding the products.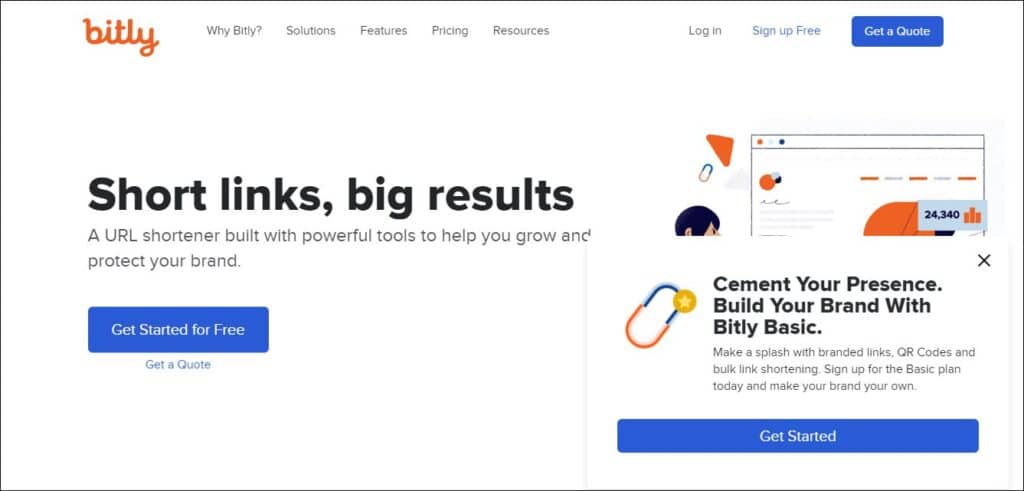 If you don't want to subscribe, then also there is no problem.
The free service allows you to shorten URLs whenever you click on them. Even you can track the shortened URLs via the dashboard. It's convenient to manage to shorten URLs as well. The steps to shorten URLs are as follows.
✅ At first, copy the URL you want to shorten.
✅ Next, open Bitly in your browser.
✅ Paste the copied URL into the "Shorten your link" bar and click "Shorten."
✅ Then, click "Copy" to get the shortened URL.
How to Shorten a URL Using TinyURL?
TinyURL is a completely free URL shortening tool. There is no subscription and dashboard option like Bitly. The simplicity of the tool gained so much love from the people. This helps to generate a short URL quickly and easily.
As it is a free tool, a lot of advertisement is there. You may search for an ads-blocker to stop showing popup ads before visiting the site. Follow the given steps to use TinyURL.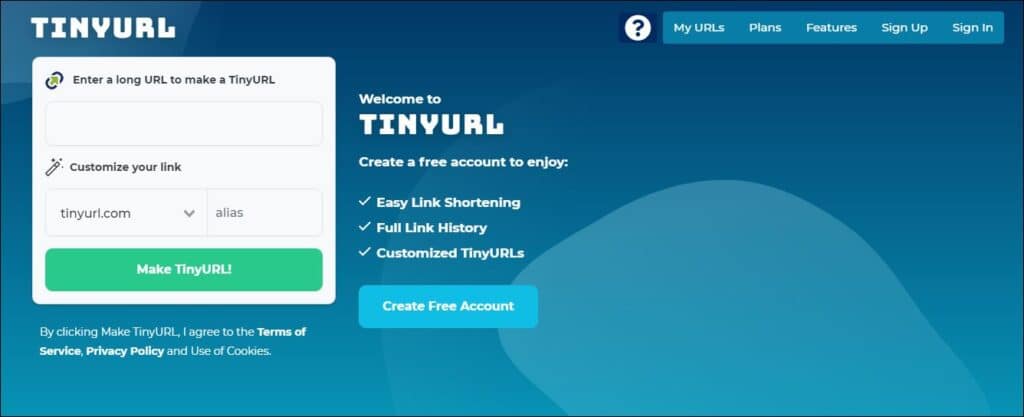 ✅ At first, copy the URL you want to shorten.
✅ Next, open TinyURL in your browser.
✅ Paste the copied URL into the "Enter a long URL to make tiny" bar.
✅ If you want to add a specific phrase to the shortened URL, enter that phrase in the "Custom alias" bar.
✅ Also, TinyURL can create a random URL if you leave any bar blank.
✅ To do so, click "Make TinyURL"
✅ You will get the generated shortened URLs on the next page. Click "Copy to clipboard" and take the URL.
Concluding Words on Shortening URLs
It's all about the ways to quickly shorten URLs right from your browser. I hope you like today's article. Share it to help others in shortening URLs. Comment if you have used some other ways to shorten URLs. That's all for now, I will be soon with a new article. Till then stay safe!
FAQs on Shorten URLs
1) How do URL shorteners work?
The URL shortener remembers the full address and gives you a shortened URL. Whenever any other user opens the shortened URL, he or she will be redirected to the full address automatically remembered by the URL shortener.
2) Are URL shorteners safe?
You cannot tell where you will go by opening the link. So, it's a matter of security risk with a shortened URL. The only thing is that you have to trust the sender. Some organizations teach their employees not to trust shortened URLs, and simply block them.
3) Why would you want to shorten a URL?
URL shorteners are shortening the URLs to share easily. Most importantly, the shortened URLs allow small businesses to track marketing campaigns and incoming traffic.