Alternatives to WhatsApp have been doing the rounds off late due to privacy concern and uncertainties centred on the WhatsApp Privacy Policy 2021. The former employees of Yahoo – Brian Acton and Jan Koum launched the application of Whatsapp in 2009 which was the most used alternative to SMS back then. It was then only launched for iPhone users, but later in August 2010, the company finally added the support for Android OS. But in 2021, due people are looking for few alternatives to Whatsapp.
Common users have reviewed it to be the best private messaging app. The feature of sending media like photos, videos, documents, location, and even voicemails without any extra cost makes it the best messaging app. However in 2014, Mark Zukerberg took over WhatsApp for $19bn, and now there is a recent change in its privacy policy. Hence, there is a curiosity to find alternatives to WhatsApp.
13 Alternatives to Whatsapp – Why the need?
Lately, there was a change in the privacy policy of Whatsapp which said that the users of Whatsapp will have to agree to its new policy by February 8th. But there was a delay in its policy due to the critics which said that the users will be forced to share its data with Facebook.
The delay was a result of the confusion and misinformation which surrounded the new policy. The date for the new policy release was thus shifted to 15th May 2021.
Though, the authorities have clarified that there will be no issues with account privacy and users accounts will only be rendered inactive if the policy is not accepted. After 120 days of inactivity, they will auto-delete the accounts.
Due to this change and uncertainty, many users of Whatsapp have started migrating to other alternatives to Whatsapp like -Telegram, Signal, Discord, etc.
Alternatives to WhatsApp: 5 Best Messaging Apps
In case you feel the need to change your usual texting app to something else, there are various alternatives to Whatsapp. Some of them are listed below:
1) Signal: If you want your privacy to be fully protected, you can surely rely on Signal. It is considered to be the best alternative to Whatsapp. It is also an end-to-end encrypted app just like Whastapp. You can get its code online since its code is open source. It is one of the best alternatives to WhatsApp.
Any issue related to the privacy of its user is checked by the security experts. Signal offers a number of security benefits than WhatsApp. This app which is similar to Whatsapp offers security to screen (preventing taking screenshots), self-destructing texts, screen security, and many more.
However, unlike Whatsapp, Signal only allows you to store as little information as possible on your phone like your phone number, the date and time you joined its service, and the last date of logging in.
This best private messaging app has a 4.5 Google Play Rating and has more than 50 million downloads so far.
Platform: iOS, Android and Windows
2) Telegram: It has also been tested as a close alternative to Whatsapp for a very long time now. Like every other alternative app, this app is also end-to-end encrypted. This application also has a special feature known as the Secret Mode Feature. Through this feature, messages are stored only on your phone.
In case you delete a message from your phone, it gets deleted from both devices. Because it is cloud-based, you can use it on more than one device. It also consumes fewer internet data than Whatsapp. Hence, it is one of the top alternatives to WhatsApp.
Also Read – 7 Secret Whatsapp Tips and Tricks
Platform: Android, iOS, Windows Phone and desktop, Linux (both 32 & 64-bit), macOS, available in the web version.
3) Discord: Although it started as a game chat platform, it was later inducted into something better. It is also considered as an alternative to both Slack and Whatsapp. It is a server-based app but its private messaging app is much similar to Whatsapp. Discord can be treated as another alternative to WhatsApp.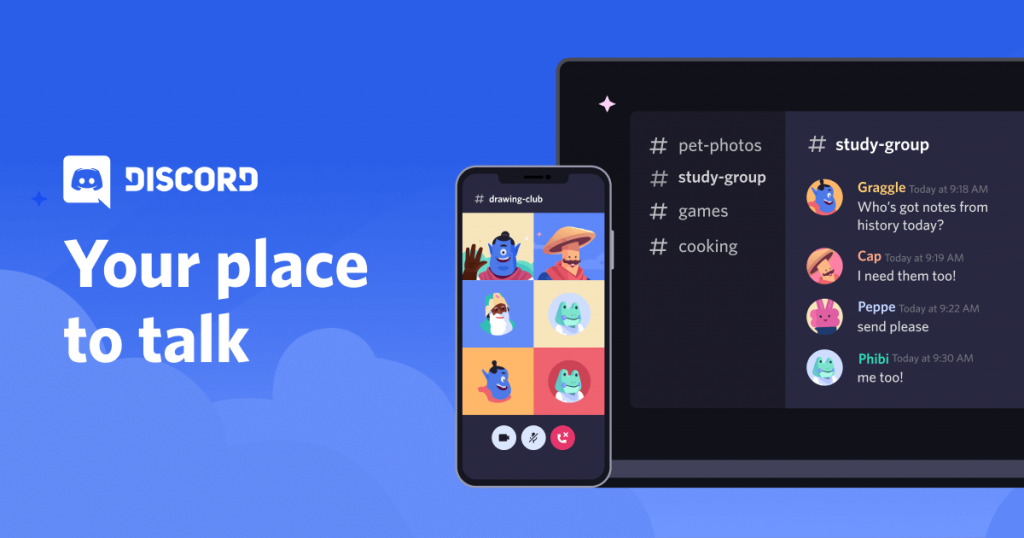 It is feature-rich and can be used for group chats, group calls, media sharing and much more. An advantage of Discord is that you don't have to share your phone number or real name for using it. In a way, it keeps all your every personal detail private.
Platform: Android, iOS, Windows, Mac.
4) Keybase: Keybase is a key directory for identifying the public and the private keys. It is our 4th choice as the best alternatives to Whatsapp. Like every other app, Keybase is also end-to-end encrypted. Keybase is highly protected that even Keybase is unable to have access to it. Also, you can set a timer for sensitive messages.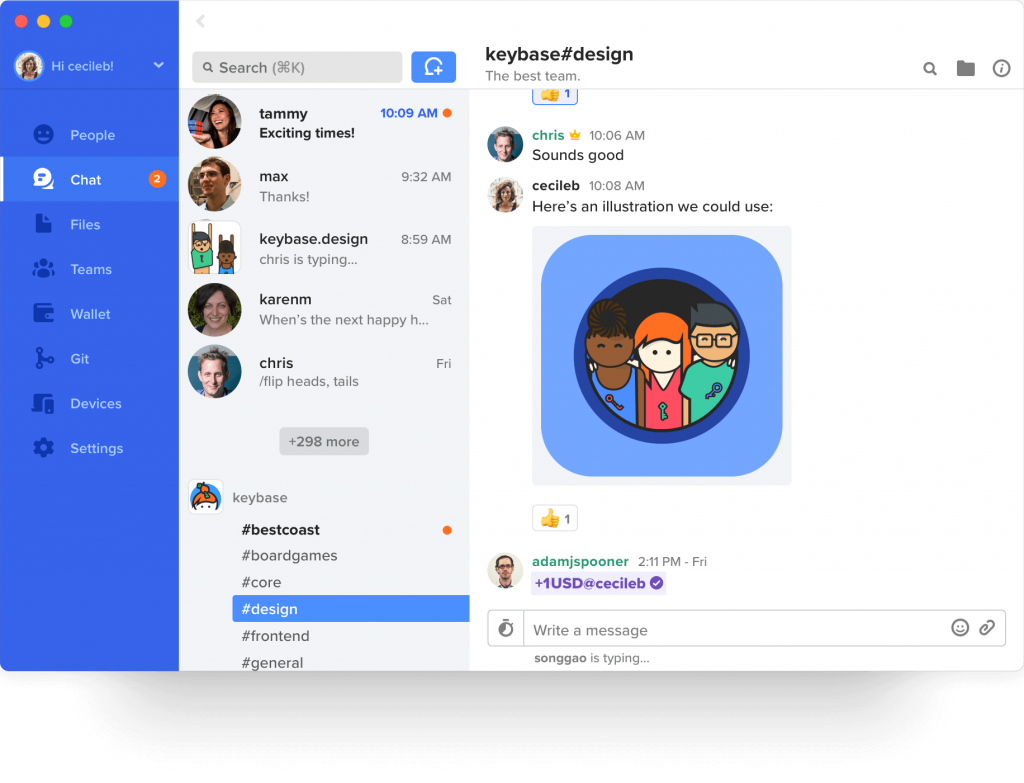 It is also similar to Whatsapp and is open-source, just like Signal. Because Key Base has access to public-key identifiers, it can be used anonymously by anyone. It also allows you to have access to public figures from Twitter, Reddit, and others. Thus, it is one of the best alternatives to Whatsapp.
Platform: Android, MAC, Windows, iOS & Linux.
5) Threema: It is another alternative to WhatsApp which is a one-time pay application and costs $2.99. It is also end-to-end encrypted for all the data and the messages it consumes. Through this, you can chat anonymously with anyone and there is no necessity for linking it to your phone number or e-mail address. The Threema services require you to generate a Threema ID for communicating with other users.
However, this app has never gained much popularity even though it is a powerful app. It is available for iPhone, Android, and Web. This app although paid, also serves as a good alternative to Whatsapp.
Platform: Android, iOS, Windows, Linux, Mac
6) Bridgefy – One of the main issues with the best messaging apps (online) like WhatsApp is that they will eat into your internet data. And if you are traveling or camping somewhere, even the common text messaging apps may not work.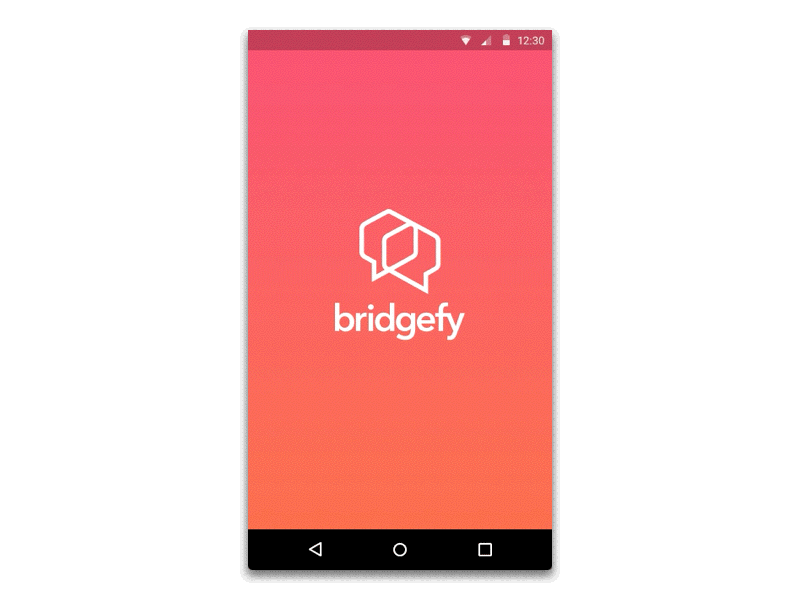 That's where offline messaging apps like Bridgefy can be useful. These apps will not use your internet and will work offline. The app uses Bluetooth mesh technology. That's why Bridgefy can be rated as one of the best alternatives to Whatsapp.
Platform – Android & iPhone.
7) Skype – We all know about Skype as we use it for Video Calls to initiate Business Meetings, but do you know that it can be rated as another best messaging app? Yes, Skype can be used as an online chatting app as well.
Skype has now introduced new features like – texting, sharing images, and files to any user besides making voice or video calls. This best private messaging app is feasible with both desktop and smartphones can use it on both desktop and smartphones. But one fallout of this private messaging app is that spammers can text you as well.
Platform: iOS, Android, Windows Desktop, Windows Phone, Mac.
8) Google Hangouts – Google Hangouts can be a perfect Whatsapp alternative. You can easily text and chat with friends using your Gmail ID. It is a separate application to text on a smart mobile phone or can be used inside your Gmail. But without a Gmail account, one will not be able to use this application which is similar to WhatsApp.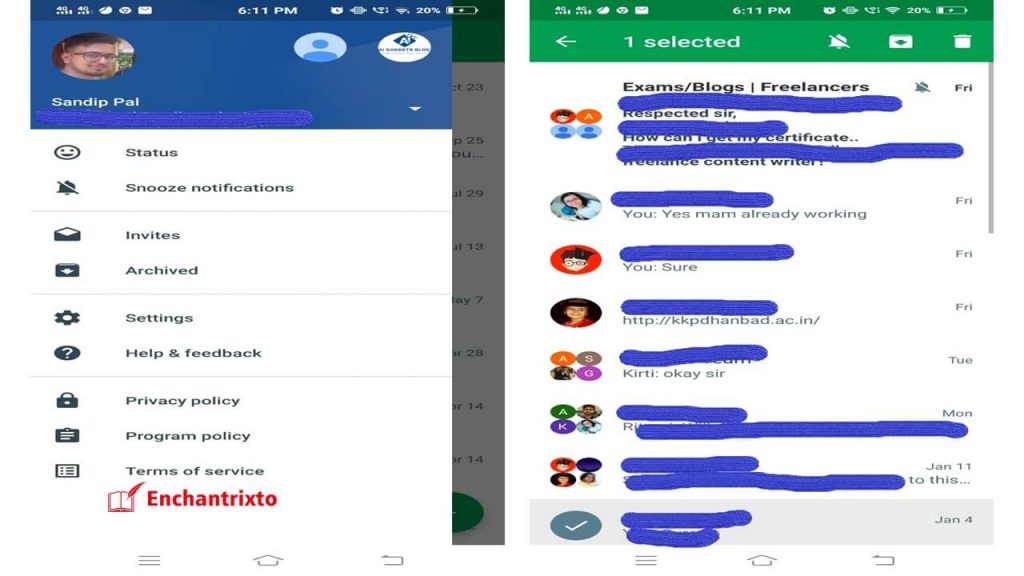 Platform: iOS, Windows Phone, Android, MAC, Windows.
9) Viber – Viber is among the best alternatives to Whatsapp. This application will help you chat after getting verifying your contact list. One can register using the contact number before starting using it.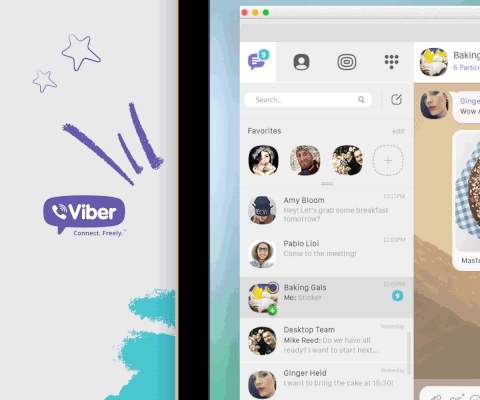 Platform: iOS, Bada, Android, Windows PC & Phone, Mac.
10) Line – You need to use your contact number before registering on the Line. Thus you can connect with your friends in the contact list using the same app. You can easily install Line on your laptop or desktop through an email to chat with your friends. The Line application is one of the free alternatives to Whatsapp. However, you will have to use internet data.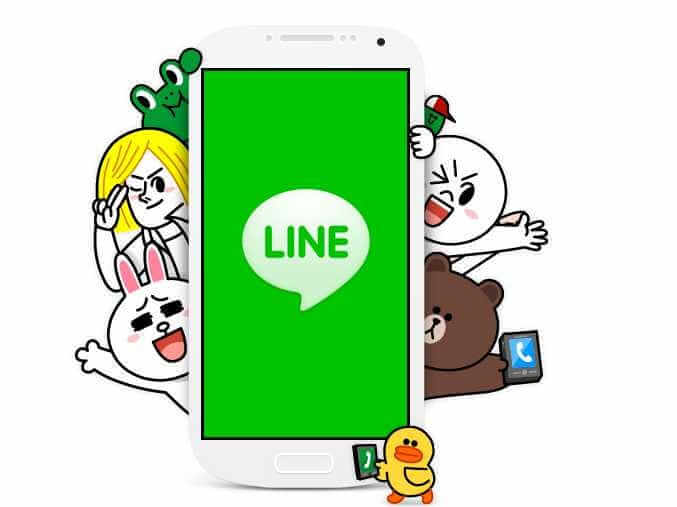 Platform: Windows Phone, Windows PC, Android phone, iPhone & iPad, Mac.
11) Fire Chat – It is another offline best messaging app equivalent to Whatsapp. You can use it with or without internet on flights, cruise ships, while camping, and others. It is also the best private messaging app where your messages and data are secured. The mesh network on this application is completely safe and nobody can snoop on to your personal stuff. Hence it is one of the good alternatives to Whatsapp.
Platform: iOS & Android.
12) Vojer – It is an offline messaging app for iPhone users. The app enables its own peer-to-peer micro-interactions with your colleagues and friends. The app is completely secure hence is one of the best private messaging app similar to Whatsapp. The application relies on both wifi and BlueTooth for strong connections. It is a paid app, available at 19.99 USD.
Download – iOS
13) Briar – Briar is an offline texting app for all Android users. Here you will not need mobile data or wifi to use the app. This best messaging app is specially curated for those who prioritize privacy and secure communication. It is one of the best alternatives to Whatsapp and popular among activists and journalists.
What makes Briar so interesting is that – It does not depend on any primary server to function. Rather it uses the TOR network for syncing. You also cannot take screenshots on this best messaging app.
Download – Android
If you intend to try out something new then you may use these alternatives. These apps have the same features as Whatsapp, some more and some less. You can consider Signal to be a better app than Whatsapp because of its open-source feature, allowing privacy to be viewed only by the experts. Otherwise to call any app ensuring complete privacy these days is a myth to certain extent. Anyways, check these top 13 alternatives to WhatsApp to experience something new.
---
Read More –
13 Alternatives to Whatsapp Frequently Used Questions (FUQ) –
1) Is it important to switch to alternatives to Whatsapp?
Well, it is up to you. If you are ok to share your details to be used by Whatsapp, then it is fine. Else you can switch to the alternatives to whatsapp.
2) Is Signal a secured app?
Yes, Signal is a safe and secured app.
3) Is it possible to chat on Skype?
Yes, the new messaging feature on Skype helps to chat with friends.
4) Can we use the Signal app on iOS?
Yes this app is one of the alternatives to Whatsapp which can be used on iOS.
5) Which are the best messaging apps that works offline?
Yes, there are few apps similar to WhatsApp which works offline:
a) Briar
b) Vojer
c) Fire Chat
d) Bridgefy
6) Does Telegram has privacy issues?
See, the app is encrypted to a great extent and is safe. But the privacy policy of most apps is the same in today's digital world. 100% confidentiality these days may not be possible.
7) What is the deadline to accept the new Whatsapp Privacy Policy?
The deadline for the new WhatsApp Policy has been delayed till 15th May. Users not accepting the policy will have their accounts rendered inactive. After 120 days of inactivity, the accounts will be auto-deleted.
---
A freelance blogger and travel enthusiast!