If you use a VPN, you may face some common VPN scams. If not, this article will help you know about some common VPN scams. Also, I will tell you how to avoid them.
Finally, people have started taking online privacy and security seriously. Though, Virtual Private Networks (VPNs) are gaining popularity, selecting a VPN randomly or trusting it blindly is an apparent mistake. Check out the common VPN scams here.
Common VPN Scams
Many people are not aware of common VPN scams, and I will tell you about them. Thus, it will help you to take care of these common VPN scams while using VPNs.
1) Free VPN
If you can get a facility for free, then why should you pay for it, right? The same thing happens in the case of VPNs. Many VPNs are offering facilities free of cost whereas some VPNs are charging for that. Although free VPNs seem good on paper, the reality is the opposite.
For keeping the VPN service afloat, reliable VPN services charge a fee. Because VPN service can't be available at a cheap price. In this situation, if a VPN offers a free service, it may be fishy. In such a case, you need to double-check their business model. Also, check whether they are involved in any dodgy activities or not.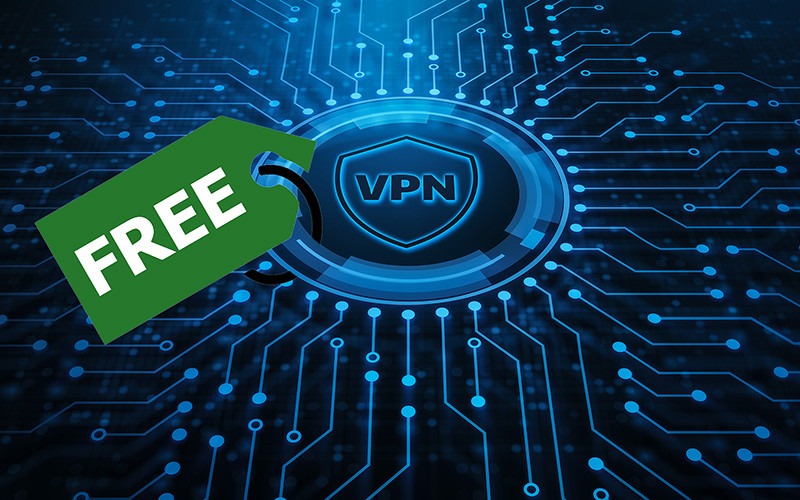 Most free VPN services lack privacy and security. They collect user data and sell it to third parties such as service providers and advertisers. Also, there is the absence of standard 256-bit encryption to protect user data and a kill switch.
Free VPNs may be suitable either for casual browsing or data protection over a public Wi-Fi network. Privacy-conscious users need a premium service to keep their data safe and internet activity private.
2) Common VPN Scams – Fake VPN
As the popularity of VPNs is growing up, fake VPNs are also springing up like weeds. Scammers are selling subscriptions of these fake VPNs to unsuspecting users. There is a lot of counterfeit VPNs like MySafeVPN and more.
A fake VPN goes against privacy and security. Hola VPN is such a VPN that uses the device of the customer to produce a botnet. It allows third parties to riding off the internet bandwidth of customers freely without informing them.
You should avoid new VPNs with unproven records. These fake VPNs make fake promises to keep your online activity 'anonymous'. Sometimes, they can either sell your data to third parties or inject malware, spyware, and ads into your data.
The genuine VPNs works on a transparent system. They provide their operating location, communicate their goals, and the type of delivered security. So, research carefully and read terms and privacy policies before using a VPN.
3) Lifetime Subscription
Several VPN service providers claim to provide a lifetime subscription. They offer such service at a considerable price with banners and ads that's hard-to-believe. But, this is fraud!
After paying for the lifetime subscription, the VPN works well for the first few months. Then, the speed gradually decreases and the bandwidth gets reduced.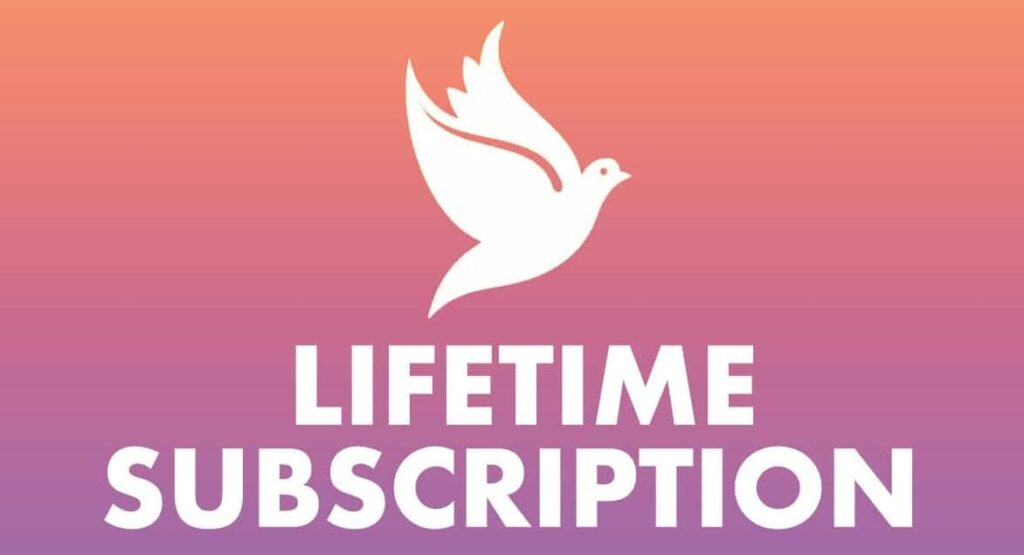 Not all lifetime subscriptions are scams. A popular VPN, Windscribe offers a lifetime deal. The important thing about Windscribe is that it back up the deal with a legitimate business model. However, they offered the deal only for a limited period. Therefore, do some research before purchasing a lifetime subscription deal.
4) Zero-log Data Policy
Many VPNs claim to provide a Zero-log policy. So that, the service provider can't access any information of the user's data and online activity. But, the problem is that many VPNs including the reputed ones, log and store users' data.
VPN Book, a VPN service provider claims to have a Zero-log policy. But, it states that "the only thing we log is the IP address and time the connection was made" in the column of privacy.
Many VPN services take users' connection logs and data to analyze consumers' preferences to deliver an improved quality service.
Try to avoid VPN services that are based on any one of the Five-, Nine-, or 14-eyes alliance states. They can track a user's location by accessing the data legally. But, it will break the ultimate motto of using a VPN.
5) Common VPN Scams – Fake Reviews and Ratings
New companies are emerging with new tactics to attract people. Fake reviews and ratings on a website or a page are one such tactic where users are paid to know about the VPNs.
Many VPN service providers publish content on their VPNs. PCMag is such a popular website that reviews VPN services daily. It has its VPNs IPVanish and StrongVPN which they always recommend as the best VPNs.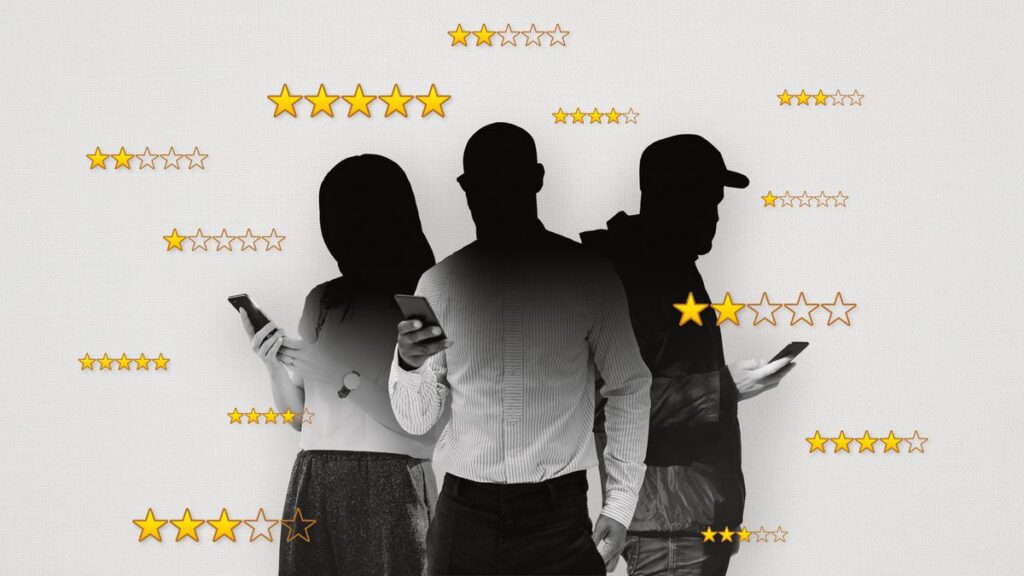 Besides covering the strength of a VPN in the review content, the content creator should disclose its concerns and disadvantages. Read reviews always from genuine users who are using transparent third-party platforms.
While reading VPN reviews, keep in mind that the tone should be informative and educational. If the review seems to focus on the service provider's strength or is too promotional, then you must not invest in such VPN services.
6) Unsubstantiated Claims
To stay in the race, many VPNs offers some unbelievable features against their rivals. However, such features don't exist.
To draw the attention of the people, VPN claims to deliver lightning-fast speed without any data caps, provides unlimited bandwidth, a lot of server locations, and use state-of-the-art encryption algorithms.
Take your time to research all about the selected VPN. Read reviews and testimonials to cross-check its claims. If it offers a free trial, take the trial to verify its quality service.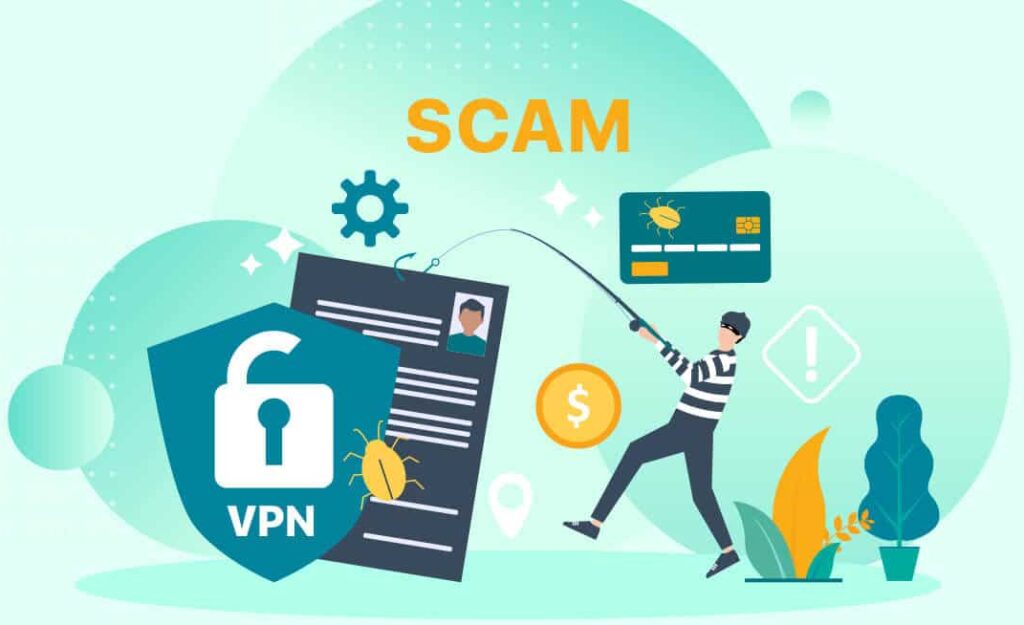 7) Common VPN Scams – Questionable Pricing
Always keep away from such VPNs that ask for huge money for their subscription. The genuine VPNs charge for their service, but that is affordable.
In a scandal of 'Mobile protection: Clean & Security VPN', 200 people fell into the trap of VPN service. They also claimed to charge $0.99 per week for its premium service.
Apart from the high pricing, there were grammatical errors in the description. About 50,000 people downloaded the unsuitable app before it was retired.
So, be careful before taking a subscription to a VPN service. Cross-check twice to determine its genuinity and how much it costs. However, genuine VPNs charge on a monthly or bi-annual basis. Rarely, you will get a genuine VPN service that changes weekly. A genuine VPN will charge between $40 to $99 per year.
How to Avoid these Common VPN Scams?
I suggest some ways to avoid common VPN scams that you should try.
✅ Never take a subscription to free VPNs unless you know it's inside-out. Such free VPNs impose data caps, offers less security features and a low server network.
✅ They can also either log your data or sell your data to third parties. This may breach your security and privacy.
✅ Cross-check the business model of the service provider before purchasing any deal.
✅ Search for a VPN that is based in a privacy-friendly country. Try to avoid such VPNs based on Five-, Nine-, and 14-eyes alliance states.
✅ Read carefully the privacy policy and terms of service of the provider.
✅ Keep away from VPNs with security breaches.
✅ Always select a VPN which is well-known, trie and tested.
Final Words Common VPN Scams
A VPN become important to stay safe from cyberattacks and hacking cases. Being equipped with knowledge about some common VPN scams through this article, you can easily stay protected.
Comment and let me know if you have ever faced any VPN scams, or not. Share this article to inform others about common VPN scams.
FAQs on Common VPN Scams
1) Are VPNs legit?
Using a genuine and reliable VPN can be a safe way for browsing the internet.
2) What information does a scammer need?
In short, the scammer needs the name and the bank details such as debit card and credit card information to go on a spending spree.
3) Can you be hacked through a VPN?
VPNs can also be hacked. But it's very hard. However, there is a greater chance to be hacked without a VPN than having one.
4) What can a VPN protect you from?
A VPN protects the information that a user shares or access using their devices through the internet.
5) Does VPN protect my email?
A VPN protects from sniffing your ISP. But, it can't encrypt email content. The email server and the connected computers can still read the emails.