Are you someone who likes working in a corporate firm and has an affinity for managing people and activities? Well, then start your CAT preparation 2021 to get into the coveted MBA program. Masters in Business Administration is a step ahead towards fulfilling that dream of yours!
The Common Admission Test is one of the flagship aptitude tests for admission to prestigious B Schools of India. Over 2 lakh aspirants gear themselves for CAT preparation to take this exam. This year the exam is successfully conducted, while the results will be declared soon.
Now, it's time to focus on CAT 2021. So, here we will share few details about the exam and preparation tips to help you out. The CAT scores are applicable for enrolling in management courses across institutions such as IIM, IIT, IISc, and many other colleges.
But as it is one of India's most competitive exams, CAT preparation is pertinent for securing admission in top MBA colleges in India. In this article, you will find everything on how to prepare for the CAT exam 2021.
CAT Preparation 2021 – Important Notifications, Dates, Eligibility & Exam Pattern
Before we look at the CAT exam preparation strategy for 2021, it is important to glance at the latest notifications of the exam this year.
The exam in 2020 happened in three slots and the duration was 2 hours. The total number of questions in the exam were 76.
The difficulty level of the exam in 2020 was moderately difficult. The difficulty level of this year's exam was higher than CAT 2019.
With 105 to 115 correct attempts, students can fetch about 99 percentile in 2020.
VARC and DILR was Moderate to difficult, and QA was Easy to Moderate
The CAT result 2020 will be out in the 2nd week of January, 2021. The answer key is out.

It is also advised that candidates must take mock tests to effectively carry out their CAT preparation 2021.
Why CAT?
Before you read about how to prepare for the CAT exam, you must understand why. The CAT exam preparation is undoubtedly a gateway for getting admission in the prestigious B Schools. Along with that, there are other benefits as well for giving the exam. Read on to know the five main reasons as to why you should attempt the CAT.
1) Admission to top management colleges
CAT scores are widely acceptable scores for getting into some of the top-notch colleges and universities that teach management courses. You can easily get into top-ranking colleges for pursuing PGP or fellowship programs with a good score.
2) Opportunity to get into the prestigious IIMs
No one can deny the prestige and worth of IIMs. It's curriculum, ranking and placement assistance are quite popular, and CAT scores become the gateway to the IIMs.
3) High chances of cracking if practised regularly
Though the popular belief considers the exam as tough to crack, but with sheer determination and practice, one can easily crack it. All you need is a proper CAT preparation strategy and loads of practice. The preparations require a strategic plan. Read on to know more about how to prepare for the CAT exam 2021.
4) Learning and knowledge
The exam is divided into three parts that test your quantitative aptitude, logical reasoning skills and verbal abilities. Even if you do not get into your dream college, the learning that you will have by solving these will be for life long.
It will enhance your knowledge of problem-solving, managerial skills and mental endurance. It must be noted that this exam is not just about how to prepare for CAT but the life skills that are built while preparing for it.
5) Opening of various career paths
A top score will grant you admission to a good college and will also help you in building up your career path. For this, it is important to follow the tips and tricks on how to prepare for CAT.
CAT Preparation 2021: Exam Highlights
Name of the Examination

Common Admission Test (CAT)

Official Website

iimcat.ac.in

Examination Level

National Level

Mode of Examination

Computer-based

Organising Body
To be notified soon (Conducted by top IIMs)
Application Fees

For General – 2000

For SC/ST/PwD – 1000

Number of Applicants (Annually)

Above 2 lakhs

Duration of Examination

3 hours (But in 2020, the duration was reduced to 2 hours)

Medium of Exam
English
Validity of Score

1 year

CAT 2021 Help Desk
[email protected] and 1800-2090-830
CAT Preparation 2021: Tentative Dates
Every year the exam is conducted in the month of November. However, it is not always fixed. In 2020, also the exam was conducted on 29th December.
To start your CAT preparation for 2021, it's important to get an estimate about tentative dates. Please check them below.
| | |
| --- | --- |
| Events | Tentative dates of events (Based on Past Year's Schedule) |
| Official Notification | End of July 2021 |
| CAT 2021 Registration Form | 1st week of August in 2021 |
| Correction window for Application | 4th week of the month of September in 2021 |
| CAT 2021 Hall Ticket | Month of October, 2021 |
| Exam Date | November, 2021 |
| CAT 2021 Result Declaration | January, 2022 |
CAT Preparation 2021: Eligibility
While knowledge of the syllabus and the CAT preparation strategy is vital to know, it is equally essential to know the eligibility of the exam.
All graduate candidates from any recognized Institute/college/university are eligible to apply for the CAT exam.

Students who are in the final year/semester of their undergraduate degree are also eligible to apply.

CA/CS/ICWA degree holders are eligible to apply.

The minimum percentage required for applying is different for the various categories.

General and OBC – 50%

SC and ST – 45%

Persons with disabilities – 45%
Some other things that must be kept in mind are
A candidate can take the Common Admission Test as many times as possible, and there is no restriction on the attempts.

There is no such upper or lower age limit, and the candidates need to be graduates.
CAT Preparation 2021: Exam Structure
Knowledge of exam pattern is the first step of knowing how to prepare for the CAT exam. The exam is a computer-based test consisting of three sections. The CAT 2021 exam pattern includes –
Verbal and Reading Comprehension (VARC)

Data Interpretation and Logical Reasoning (DIdLR)

Quantitative Aptitude (QA)
Every correct attempt carries three marks, whereas one mark is deducted for every incorrect answer among objective questions. Candidates need to make sure that their CAT exam preparation is done in such a way that they do not waste time doing unknown questions since it will lead to negative marking. The distribution of the number of questions is given below.
| | |
| --- | --- |
| Sections | Number of questions |
| Quantitative Aptitude | 34 |
| Verbal and Reading Comprehension | 34 |
| Data Interpretation and Logical Reasoning | 32 |
This pattern of the number of questions has been followed since CAT 2015. The distribution may or may not change, but candidates must understand that this is the sort of paper that will come.

Total marks allotted will be 300 for 100 questions.

Candidates have the authority to review the questions of a particular section while answering that section. Once the section is completed, you will not get access to it again.

Every year some section is considered to be more stringent than the other one, but this analysis cannot be fully supported. Candidates are advised to study and practice each section equally.
6 Overall CAT Preparation Tips for 2021
Let's check the preparation tips below:
How to prepare for CAT?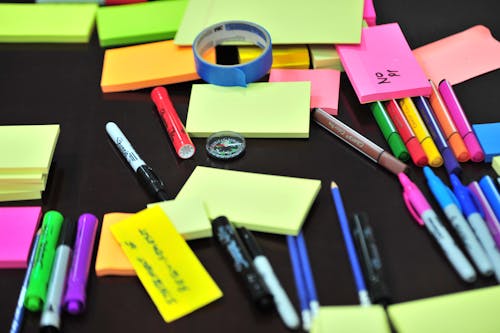 CAT exam preparation can prove confusing and tough at times. It is advised that students willing to sit for the CAT, read the article thoroughly to gain insights on CAT preparation strategies.
1) Go through the CAT exam pattern and syllabus thoroughly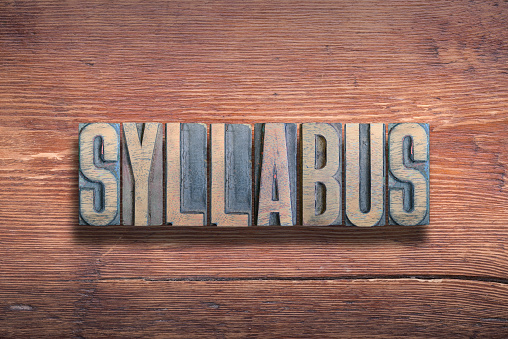 The first and foremost task is to go through the syllabus and exam pattern of CAT 2020 and write it down in a notebook. Understanding what the exam demands from you is the first step for learning the strategy of how to prepare for CAT.
Look at each section of the CAT exam and review the syllabus of each.

Start doing the topics that are difficult to comprehend first.

Do not leave any section and continuously evaluate the weaker portions.

Read the exam pattern and the syllabus properly given in this article.
2) Decide whether to take coaching or go for self-study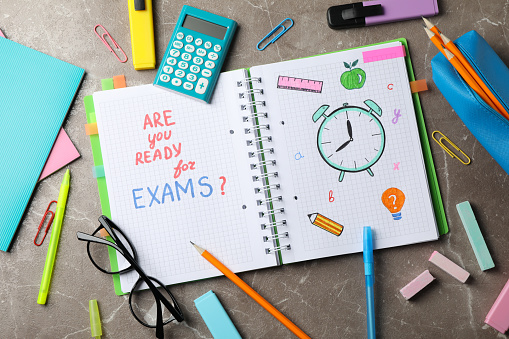 The mode of preparation of CAT is crucial for success in the test. If candidates are unsure of how to prepare for CAT, they can ask for guidance from fellow aspirants.
Candidates must choose the mode of preparation well in advance. This decision must be taken by the candidates on the basis of their level of preparation, guidance required and time efficiency.

If chosen coaching, candidates are advised to talk to people and choose the right kind of Institute.

If chosen self-study, candidates must be disciplined enough to make proper planning of CAT preparation and do it efficiently.

They must be vigilant of any notifications.

Candidates can even opt for online preparation mode that is explained in this article later. Online preparation mode is best suited for working professionals.

Aspirants can find a plenty of CAT preparation material online.
3) Follow a section-wise CAT preparation strategy
Each section of the exam has to be dealt with equally. So it is advised that candidates should follow a section-wise strategy.

The CAT preparation must be done in a way that candidates are able to score in each of the sections in accordance with sectional cutoff.

The section-wise preparation strategies are given in the article for your proper understanding of how to prepare for CAT.
4) Bring all the CAT preparation materials together
It is advised that candidates look at the syllabus and bring all the CAT preparation materials together to avoid any confusion later on. Candidates can buy books online or buy from a bookshop.
5) Schedule a study session with a proper time table
Scheduling a proper study session is imperative, and it must be done by making a good timetable.
Candidates must ensure that they give 2-3 hours daily for preparing the test.

The time table must be made according to the candidate's level of preparation.

The candidates must give proper time slots to mock papers, and it's evaluation regularly.

Last one month before the actual exam must be scheduled in the time table in accordance with the level of preparation.
6) Practice previous year papers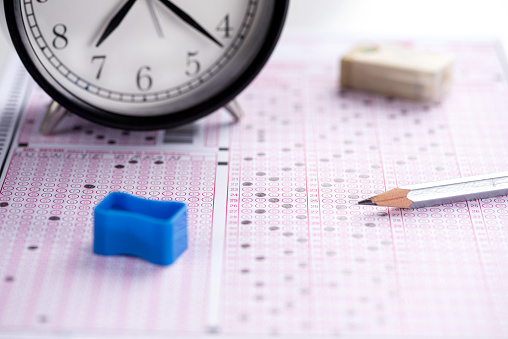 Previous year question papers and mock tests are available on the internet and in books easily.
Practising of mock papers is crucial for understanding the level of preparation.

Candidates must ensure that they solve papers weekly or fortnightly.

IIM releases official mock papers, and the candidates can solve that.

Each mock paper must be evaluated well, and the weaker portions must be appropriately studied.

It is advised that candidates solve a minimum of 25 mock test papers.
CAT Preparation 2021 Strategy: Section-wise tips
The number of questions of each of the three sections has been given above. It is imperative to focus on each section and practice each individual section properly.
1) Verbal and Reading Comprehension
The VARC consists of around 33-34 questions out of which 16-17 questions are from the Reading Comprehension portion. It is advised to the candidates that they give 40 minutes to the reading comprehension portion.
The distribution of important topics and the number of questions are given in the tabular form below.
| | |
| --- | --- |
| Important topics | Number of questions expected |
| Vocabulary based | 1-3 |
| Fill in the blanks | 1-2 |
| Odd sentences | 1-2 |
| Sentence Correction and completion | 2-3 |
| Para-summary | 2-3 |
| Para-jumbled | 4-5 |
| Reading comprehension | 22-25 |
CAT exam preparation tips (VARC)
Focus on the basics of comprehension and grammar. Learn articles, adjectives, tenses, etc. as these are often asked in the sentence correction and fill in the blanks.

Make a habit of reading newspapers, articles and books to improve vocabulary.

Make notes of all important words, phrases, etc. and revise them regularly.

While attempting papers, a first glance at the questions, skim through the paragraph and then read the required details properly.

Practice papers and work on the weak portions.

If any question is too complex or difficult to comprehend, skip the question and move ahead.
CAT Preparation materials for VARC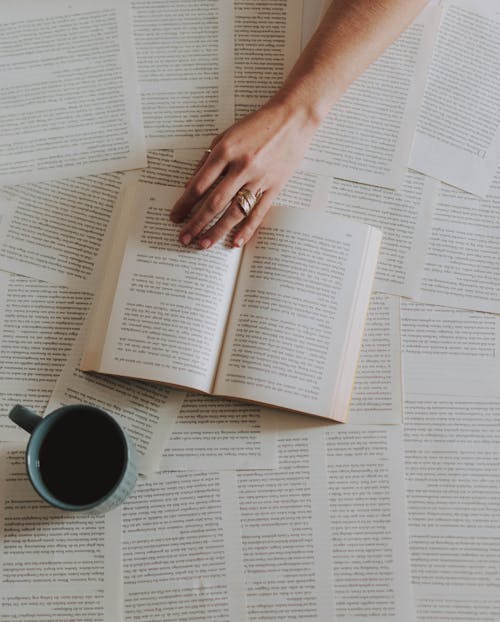 Wren and Martin Grammar

Word Power Made Easy by Norman Lewis

Verbal Ability and Reading Comprehension by Ajay Singh

Business English and Communication by McGraw Hill

Newspapers like The Hindu, The Statesman, Economic Times, etc.

Magazines such as Frontline, Chronicles, etc.
Good score
Candidates must attempt a minimum of 26 questions to have a score of 95 percentile.
2) Quantitative Aptitude
The quantitative section is considered to be one of the toughest, but with practice, this section can be easily scoring. About 34 questions have to be completed in 60 minutes, so accuracy and speed matter the most. The important topics along with the expected number of questions are
| | |
| --- | --- |
| Important topics | Number of questions expected |
| Algebra | 6-7 |
| Geometry and Mensuration | 6-7 |
| Number System and Basic Arithmetic | 8-10 |
| Permutations and Combination | 1-2 |
| Profit, Loss and Discount | 1-2 |
| Probability | 1-2 |
| Time, Speed and Distance | 1-2 |
| Trigonometry | 1-3 |
| Time and Work | 1-2 |
| Simple Interest and Compound Interest | 1-2 |
CAT exam preparation tips (Quant)
By looking at the important topics, it is well understood that these topics are something that each of the candidates has studied in their school. So a good basics clearing session is imperative.

Practice basic questions first before doing the complex questions.

Make sticky notes of important formulas and stick them on the study table to memorize.

Try to incorporate shortcuts and time-saving techniques while solving papers.

Practice a lot of questions and mock papers.

Work upon the weak areas and try to work upon your speed as well.

On average, try to give 2 minutes to solve each question.

Attempt easy questions first. Leave the tough ones for later.
CAT Preparation materials for QA
Class XI and XII Mathematics NCERT

Quantitative Aptitude by Arun Sharma

Pearson Guide to Quantitative Aptitude

Quantum CAT by Sarvesh K Verma
Good score
For a percentile of 95, candidates have to make sure to attempt 25 questions correctly.
3) Data Interpretation and Logical Reasoning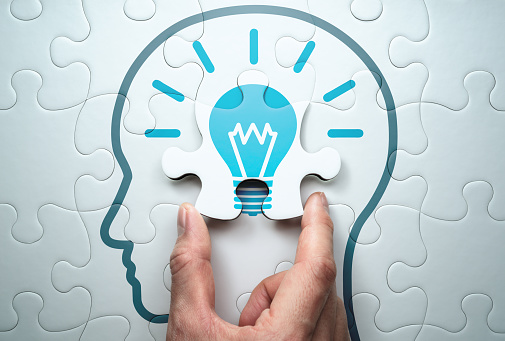 This section consists of 32-33 questions and is considered to be unpredictable. This section can be tackled well by practising the important questions and their types. The distribution is given below.
| | |
| --- | --- |
| Important topics | Number of questions expected |
| Assumption and Binary Logic | 1-2 |
| Blood Relations | 2-3 |
| Clock and Calendar | 1-2 |
| Data Sufficiency | 3-5 |
| Graphs | 5-8 |
| Seating Arrangements and Data Arrangements | 5-6 |
| Syllogisms and Venn diagram | 2-3 |
| Tables and Caselets | 3-5 |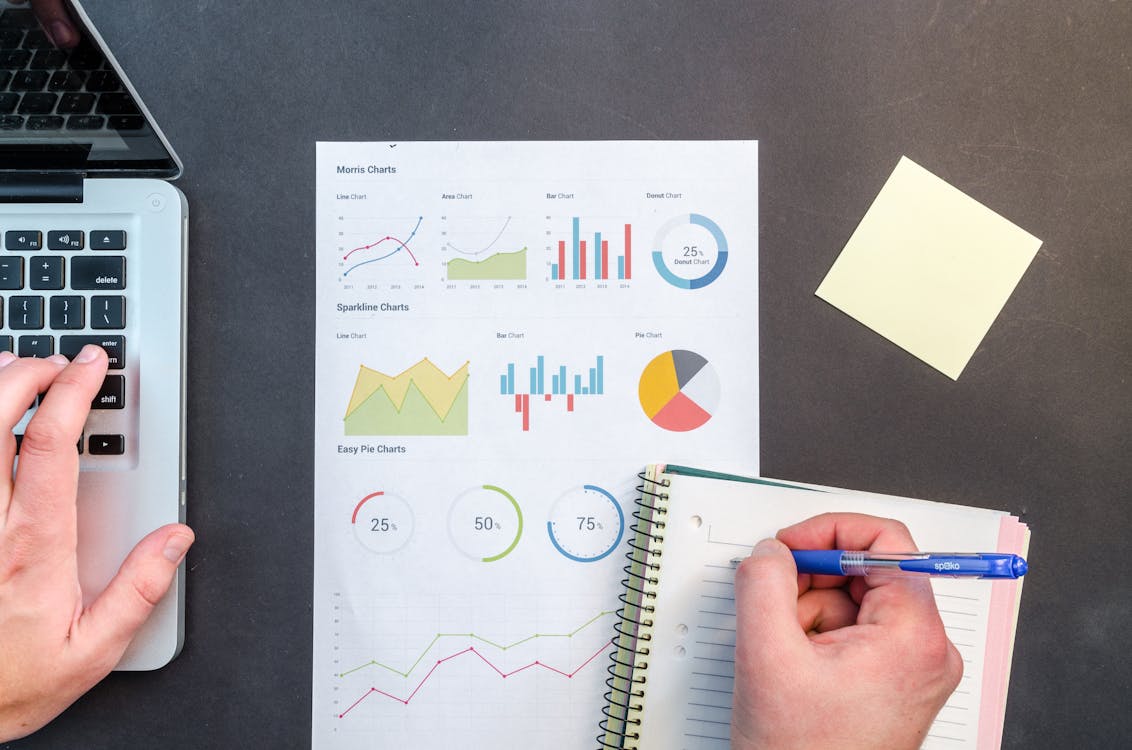 CAT exam preparation tips
Candidates need to make sure that they practice each and every kind of graphs and charts well.

Solve puzzles like Sudoku and Crossword to sharpen your brains.

Try to practice DI and LR questions daily. Aim to do 15-20 questions daily and evaluate.

Do calculations quickly.

Learn the art of comparing fractions and finding the percentage equivalent of fractions. These tips and tricks will help while solving questions.
CAT Preparation materials for LR
Data Interpretation by Arun Sharma

Logical Reasoning by Arun Sharma

Pearson Guide to Verbal Ability and Logical Reasoning
Good score
An attempt of 15 questions is considered to be very good in case the difficulty level is high. But for a score of 95 percentile and above, minimum 20 questions have to be done from this section.
CAT Preparation 2021: Online Preparation
In today's digit India, a number of options are available in online mode for CAT preparations. Online mode is efficient and time saving for those who waste a lot of time and energy in travelling.
Online centres also provide good guidance and preparation tips, but the difficulty lies in choosing the best online coaching institute. Some of the good online coaching centres for online CAT preparation 2021 are as follows.
Oliveboard

Byju's

Unacademy Plus

IMS Learning
Some advantages of Online Coaching Classes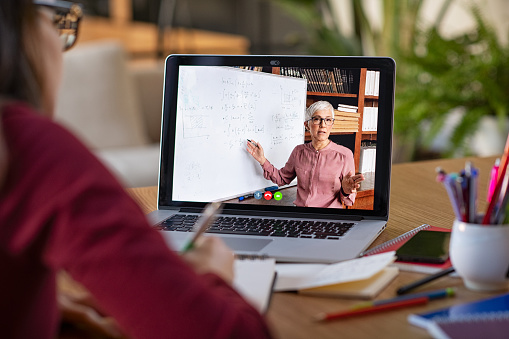 Candidates don't need to travel, and no physical presence is required. Hence a lot of energy is saved in this way that can be utilized for studying better.
Classes through online mode can be taken in accordance with the candidate's schedule. So it is manageable and more efficient.
Online classes are more cost-effective than in offline classes. An investment of around 10,000 to 30,000 has to be spent in case of online mode.
Similar to Self Study but with guidance
These online classes are better suited for every candidate's level of preparation as the candidate's study at their own pace. They can study the topics and practice mock papers as they would do in case of self-study.
Beneficial for Working professional
For those who want to study for CAT along with their jobs or work can avail the online mode of CAT preparation. They can choose the timings according to their own time, and there is no hassle of travelling or wasting time.
Candidates who want to choose the online mode of CAT preparation can look at the websites of the above-mentioned institutes. They can even join numerous groups on Facebook, Telegram or Whatsapp groups of like-minded people.
These groups are great for various discussions of CAT preparation strategies. Candidates can also follow IIM alumni and CAT trainers on LinkedIn and Quota.
CAT Preparation 2021: Analysis of Result
The CAT result contains two types of scores, a raw score, and a scaled score. This happens after utilizing the multiple versions of the test.
According to the scores of CAT 2019, around 2.09 lakh students appeared in the test out of which ten candidates scored a 100 percentile.
There is a minimum CAT cutoff that is decided. Those candidates who meet the requirements of this cutoff are eligible for Written Ability Test (WAT), Personal Interview (PI) and Group Discussion (GD) rounds.

Candidates can download their score sheets from the official website of CAT by entering their user ID and password.

If candidates get a percentile of 90 and above, they do have the chance of getting into a good B Schools.
Final Words
CAT continues to be one of the pragmatic exams of our country where the competition is high. This article has outlined all the CAT preparation materials and strategies required for scoring well in the exam. For IIM aspirants, this article will surely be beneficial so make sure to share this article with all those who are in the midst of their CAT exam preparation for 2021.
---
Frequently Asked Questions –
1) Are CAT 2021 Dates Out?
No, the official dates are not out yet. While your CAT preparation is ongoing stay tuned to https://iimcat.ac.in/ for regular updates.
2) What is important before starting CAT exam preparation?
One must check the difficulty level of CAT 2020, and exam pattern while starting preparations.
3) What was the difficulty level of CAT 2020 exam?
The level of difficulty for the exam in 2020 was moderately difficult. With 105 to 115 correct attempts, one can obtain nearly 99 percentile in 2020. Based on this information, one can expect the level of difficulty in 2021.
4) How to prepare for CAT 2021?
Proper understanding of exam pattern, continuous revision through mock tests, and good knowledge about the syllabus are key to CAT preparation. Rest everything is mentioned in the article. Please refer there
5) Is CAT preparation material available online?
Yes, there are various online platforms like, Byju's, Collegedekho, Collegedunia and many more. The preparation materials for CAT are in the form question bank, career guidance, blogs and mock tests.
---
Being a postgraduate student of International Relations, have keen insight into political and world affairs. Exploring content writing things in the education niche is my forte but I also have an appetite for writing lifestyle, personal development and travel blogs.
Sipping the favourite cup of coffee, reading, cuddling with dogs, using Pinterest and Journaling are some of the favourite things to do. Being a Kathak graduate, choreography too keeps me busy.